Estimated read time: 2-3 minutes
This archived news story is available only for your personal, non-commercial use. Information in the story may be outdated or superseded by additional information. Reading or replaying the story in its archived form does not constitute a republication of the story.
Sam Penrod ReportingBrent Wilhite, UDOT: "We don't see it as a safety hazard, we don't see it as something that will damage your vehicle, just more of a nuisance and an inconvenience."
Freeway potholes, if you can, you try to avoid them, but in Parley's Canyon hundreds of small potholes are getting bigger and drivers have noticed.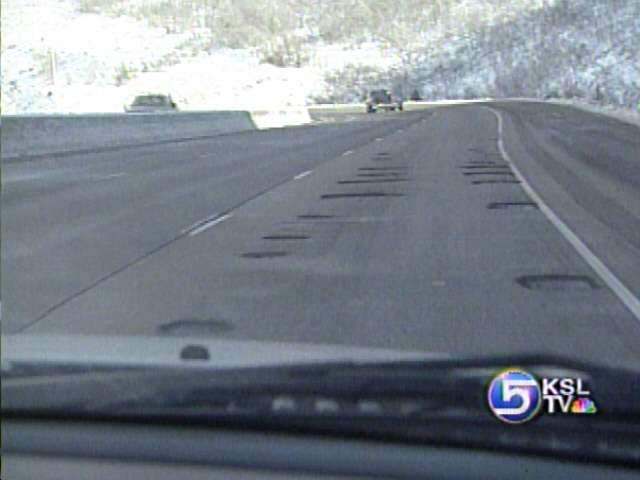 The arrival of winter weather has suddenly made a small pothole problem, a very big one. Hundreds of potholes are popping up in the right lane of travel, in both directions.
UDOT repaved two of the three lanes in Parley's this summer, but ran out of summer before the right lanes could be re-surfaced. And that old asphalt is showing its age; and because of the snowy weather, it is getting worse.
Driving through Parley's Canyon can seem like an obstacle course if you are driving in the right hand lane. Dozens of potholes are developing in the roadway, many of them have suddenly gotten worse.
Brent Wilhite, UDOT: "In the canyons they don't get a lot of sun and the pavement doesn't warm up, which cut our project short."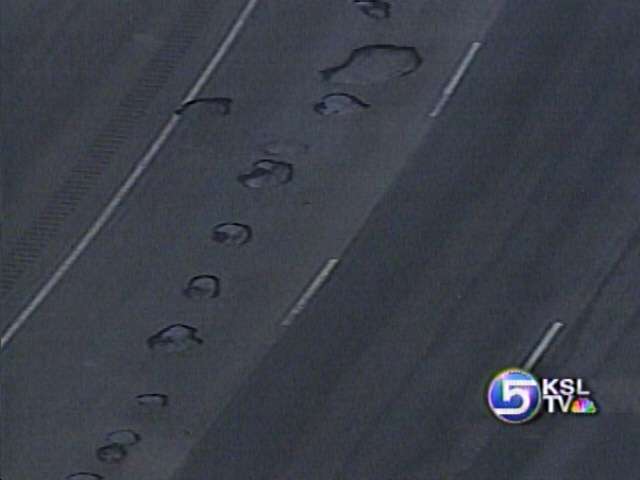 Now the lane is really showing its wear and tear, literally, with some stretches of the road, riddled with potholes. They are not deep, usually just an inch, down to another layer of pavement. UDOT is running its electronic signs, warning drivers of the road hazard.
The pothole problem in parley's canyon only seems to get worse with more cold weather. That's because of the freeze and thaw cycles, which causes the pavement to expand and slowly break away.
While most vehicles can avoid the potholes, it is the big semi-trucks that are dealing with it the most. UDOT is asking drivers to do what they can to use the other two lanes until the potholes can be repaired.
Brent Wilhite, UDOT: "We are encouraging motorists to use the two left lanes through that four mile section of the canyon. They are newly paved so is should be a nice smooth ride on that, and even if you do, you can shift your travel just a little bit and you can avoid most of the potholes."
UDOT is planning to make temporary repairs to the problem areas in the next two weeks, depending on the weather, to get through the winter and spring. Then next summer they will completely repave the problem lanes.
×
Most recent Utah stories