Estimated read time: 2-3 minutes
This archived news story is available only for your personal, non-commercial use. Information in the story may be outdated or superseded by additional information. Reading or replaying the story in its archived form does not constitute a republication of the story.
John Hollenhorst ReportingTucked away in a remote canyon near Moab is the strangest and loneliest ranch you're likely to see. Try to imagine a ranch without animals, a dude ranch without dudes, a name on a sign that is not the real name. Welcome to the wacky world of Caveman Ranch.
If you travel down a lonely road not far from Dead Horse Point, into a maze of red rock canyons, you're entering the unique world of Bud Tangren.
Bud Tangren, Ranch Owner: "And everybody looks at me like I was crazy, which probably is so."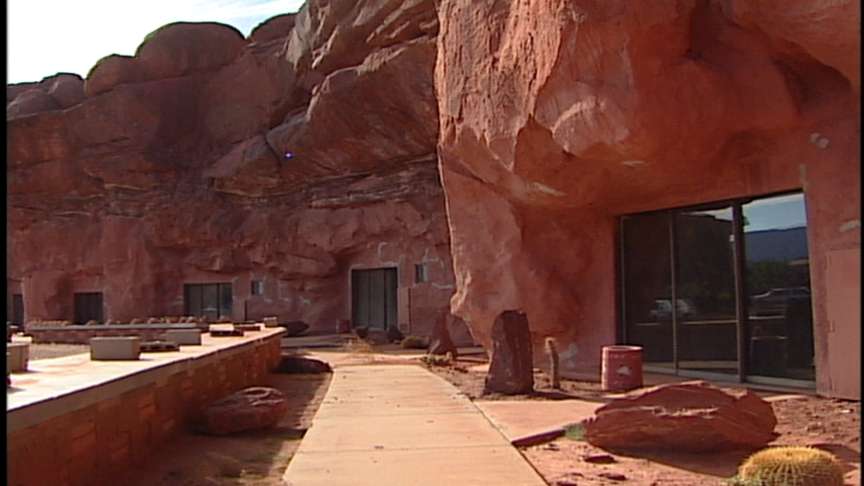 The first strange sight is a giant waterwheel, a long way from water, and equestrian gateposts to impress the dudes who never come.
Bud Tangren: "I never did want to run a dude ranch because I built this place to get away from people."
There's no dude in sight at the Okey Dokey Corral. No customers ever sit around the 20 cracker barrels, sipping beverages.
Bud Tangren: "And they're highly insulated. You fill that full of ice and Pepsi every morning."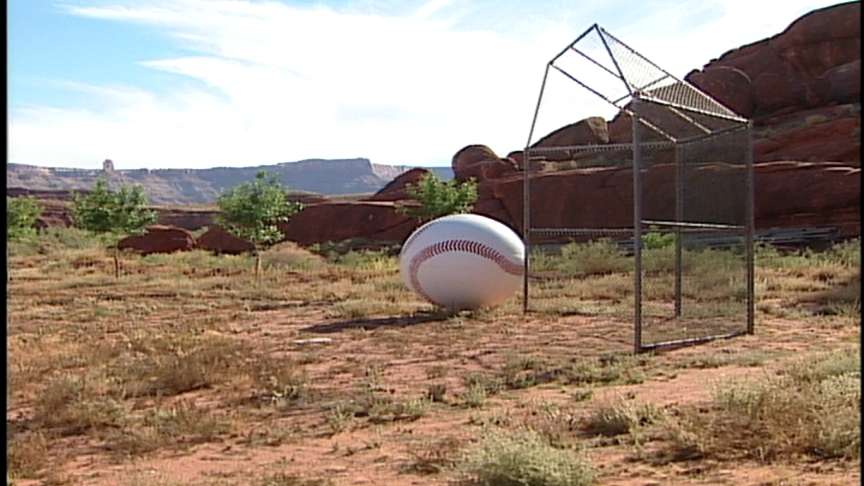 There are corrals for dozens of horses, but Tangren doesn't believe in having animals, on his father's advice.
Bud Tangren: "And he says you ought not ever own anything that eats while you sleep. Very good advice."
On a bluff Tangren built a red rock lodge, suitable for conventions, weddings, or reunions. Most days he has the place pretty much to himself, but there are plenty of amenities for guests. A spiral staircase snakes up a cliff to a deserted dining platform. There are combination tennis and basketball courts and a full-size ball field.
Bud Tangren: "This is the Babe Ruth size."
And a skeet-shooting range, with gun.
Bud Tangren: "This is a Russian cannon."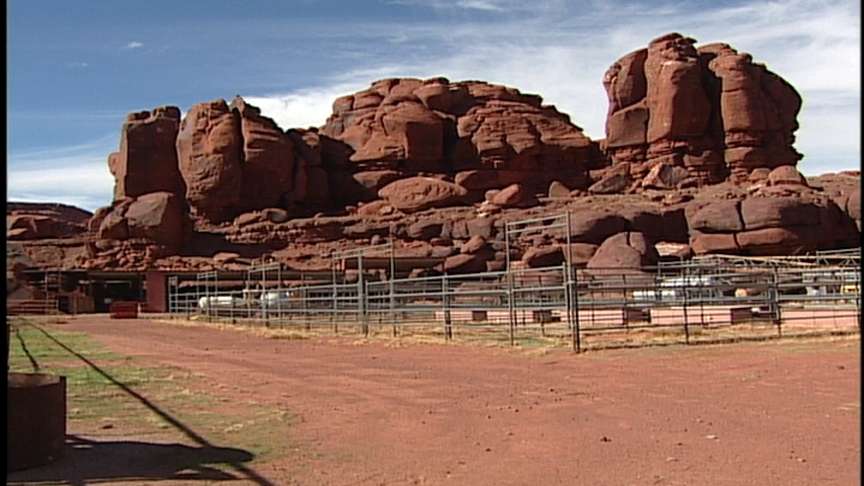 Then there's Tangren's house, inside a cliff, 5,000 square feet, and ten motel rooms blasted out of solid rock. It's all fit for a king, with furniture from Caesar's Palace.
Bud Tangren: "And nobody's ever slept here. Martha Washington or none of those folks have ever been here. I didn't build it for a dude ranch. I just fixed it so I could turn it into a dude ranch if I ever thought I needed to."
After decades of building it, Tangren decided other things were important than money.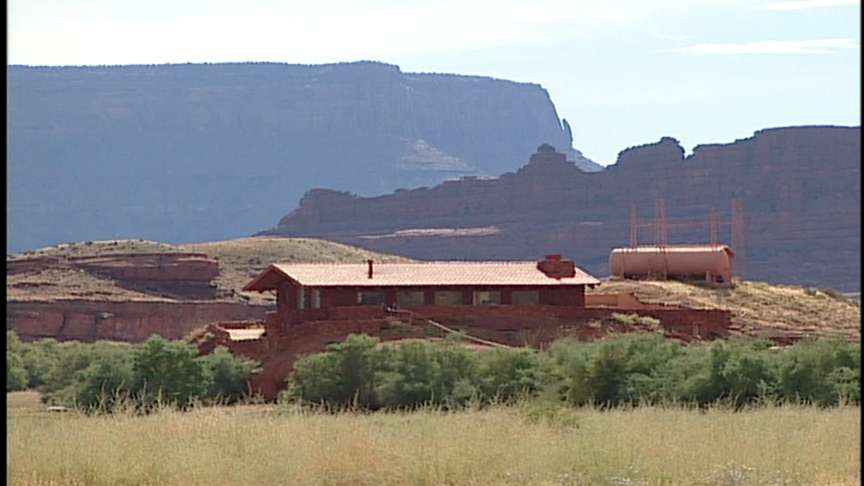 Bud Tangren: "That I would stay here and do what I wanted to do, when I wanted to do it. And I wouldn't be beholden to a bunch of dudes."
And what about that sign that says Caveman Ranch?
Bud Tangren: "That was my son's idea. He put that thing up and painted it. I told him not to, but guess what? He's not an obedient child."
Tangren has his own name for the place; the real name he says. The ranch is a remote paradise that may someday become a legend, so Tangren calls it "Tangri-La".
×
Most recent Utah stories