Estimated read time: 2-3 minutes
This archived news story is available only for your personal, non-commercial use. Information in the story may be outdated or superseded by additional information. Reading or replaying the story in its archived form does not constitute a republication of the story.
Jed Boal Reporting The terrorist attacks of September 11th forced airports to make a lot of changes; some of those changes affected the services we expect. Now, upgrades at Salt Lake International will make it more user friendly.
Certainly most travelers like the fact that our airports are more secure outside and inside. But after those security measures four years ago, the airport decided it needed to change some things around to help travelers.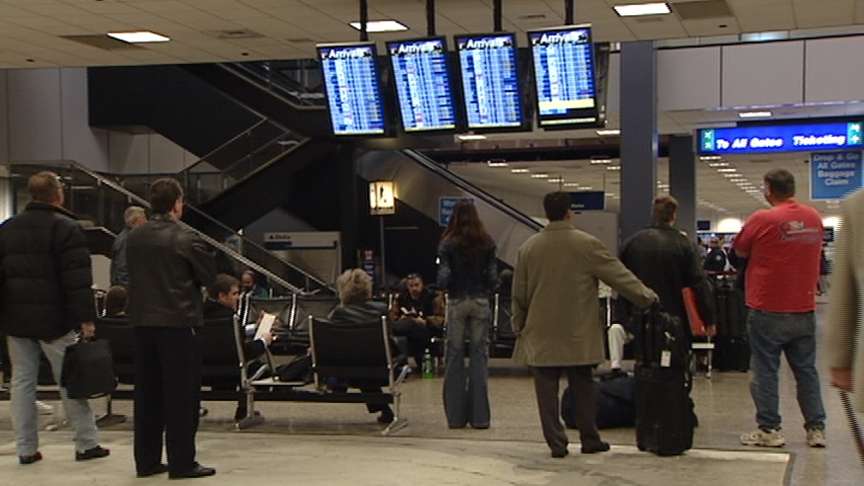 Salt Lake International Airport encountered mild turbulence in recent years keeping up with modern security. When tougher screening started, only ticketed passengers could get real food, a book, or souvenir. And if you were waiting for a passenger at baggage claim your choices were limited to soda, chips or a candy bar.
Barbara Gann, Salt Lake City Department of Airports: "We did upgrade vending machine. State of the art, but they're still vending machines."
The new "On the Fly Urban Market" in Terminal One is a real upgrade. If you're traveling or waiting for a traveler you can shop for a little more.
Thomas Crismon, Air Terminal Gifts: "We're bringing them a new option, so that the time they are here they can have all the conveniences all of the people on the other side of security would have."
There are now upscale convenience stores with the kind of prices you'd see in town. Magazines, sandwiches, soup, soda, coffee, even the latest headlines. It's a family business for Tom Crismon. His mom and dad started Air Terminal Gifts at the airport 45 years ago. His family and children now operate 14 stores inside security and two new stores outside security.
Thomas Crismon, Air Terminal Gifts: "We're not your typical operator that's in 50 airports across the country. This is our baby, we're very hands on."
You'll also start to see some changes up on the skybridge where you wait for security screening. The airport will widen the bridge, which makes it more efficient and gets your through security quicker.
Barbara Gann, Salt Lake City Department of Airports: "We're just creating more space in these areas, meter-greeter area is just too crowded."
The airport moved baggage carousels to create more seating, escalators and elevators will be moved to create more security check points, and a similar market in Terminal One opens in mid-December.
The Salt Lake International Airport is a busy one, serving 18 million passengers a year. It's the 26th busiest airport in the nation and 51st busiest in the world.
×
Most recent Utah stories