Estimated read time: 5-6 minutes
This archived news story is available only for your personal, non-commercial use. Information in the story may be outdated or superseded by additional information. Reading or replaying the story in its archived form does not constitute a republication of the story.
Lori Prichard reporting
produced by Kelly JustPROVO -- For the second time in a month, a KSL 5 News investigation reveals problems inside the Provo City Police Department. A second officer has come forward to allege a lack of leadership and ethics have led to one police-involved scandal after another. And Thursday, the Provo mayor announced plans for an official review.
A veteran Provo police officer, who requested anonymity because he could lose his job, contacted KSL after an October story raised questions about the way his department handled the shoplifting investigation of Spanish Fork Police Chief Dee Rosenbaum. He says the Provo Police Department and its leaders have looked the other way time and time again when it comes to serious internal problems.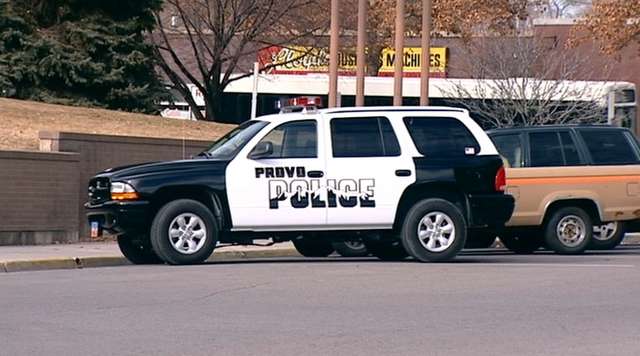 This latest issue -- an officer with an alleged drug problem caught on tape. Provo police officer Troy Brewer is accused of taking prescription pain pills from a Provo home back in February. It was the homeowners who caught Brewer on tape pocketing something. Initially, Brewer was at the house to investigate a 911 call. Now, he is charged with committing a crime. The police source tells KSL Brewer kept coming back to the house day after day claiming he'd left behind his flashlight or needed the homeowner to fill out paperwork. But on the video, you can see Brewer pocket something. The Provo officer tells us it was prescription pain pills.
"It's embarrassing to be an officer at Provo," he told KSL.
This veteran police officer is embarrassed because Brewer wasn't fired on the spot from the department. Provo let him resign. And it has taken months for misdemeanor charges to be filed against Brewer.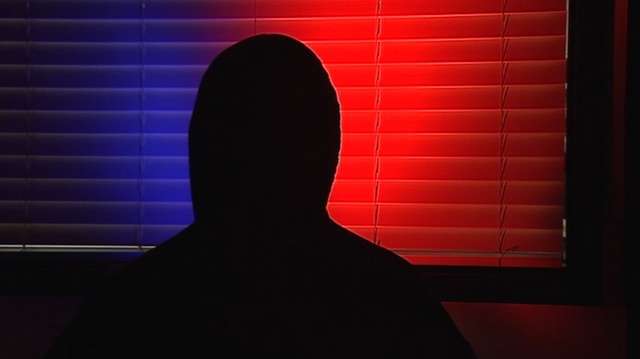 "I think there is a real culture in the police department that you watch out for each other," he said. The officer believes favoritism was shown to Brewer. Favoritism, he says, because Brewer's father is a local police chief.
"He got released quietly," the officer said.
Question of Leadership
He also says Provo Police Chief Craig Geslison, a 32-year veteran of the force, isn't always tough on crime. An example he pointed to is how the case regarding the Spanish Fork Police Chief Dee Rosenbaum was handled. Rosenbaum was investigated by Provo police for shoplifting inside a Dillard's store, but the chief was never cited and never charged.
The police source tells KSL that Provo Police Chief Geslison and Provo Mayor John Curtis attended a police briefing prior to KSL's story regarding the alleged Rosenbaum shoplifting incident.
He said the Provo police chief ultimately took responsibility for how the case was handled.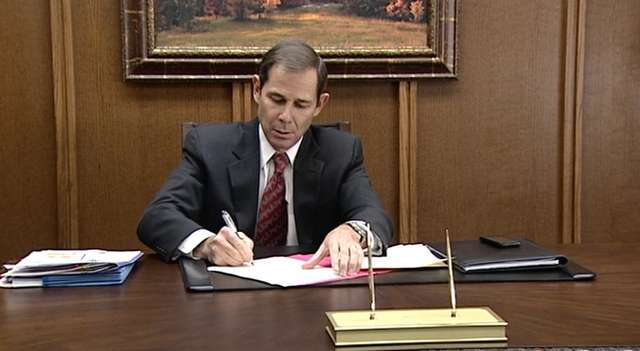 "He said the buck stopped with him," he said.
"Not true," responded Prove Mayor John Curtis. "That I can tell you is absolutely not true. And even if he had said that, it's still not true."
Provo police declined our request for an interview. Instead, the city's mayor spoke with KSL. Curtis defended the department and his chief.
"I want them to feel like I have their back and am supporting them," said Curtis.
But does that support come at a price? There has been one police-involved scandal after another in Provo this year. Provo Officer Mark Petersen has been charged with a third-degree felony assault. Officer Jeffrey Westerman stands accused of second-degree felony forcible sexual abuse.
"The example should be set from the top down. And when you have captains and lieutenants and the chief who are living a double standard, who expect from others what they themselves cannot live up to, I think it starts to effect the officers," said the police source.
He also says that Geslison, who is one of the highest paid police chiefs in the state, is virtually "invisible" -- lets a patrol captain run the department. He goes on to say that the internal response to a public scandal is to keep quiet. He says there are no discussions of problems with the officers, no ethics or values training, and no clear code of conduct.
"There comes a time when enough is enough when the embarrassment is too much to handle and there needs to be a change. Somebody needs to say something," he said. While the Provo mayor was quick to defend the police department, he too acknowledges the force does have internal issues.
"There are some things that point to some trends that are disturbing," said Curtis, "and that's why we've taken the reaction that we have."
External Audit
The city is launching an external audit of the police department. A California-based company was hired to conduct it. Officers are also meeting with a chaplain one on one to air their concerns.
But will those efforts lead to a change in culture of the department? According to the officer, "I think we need a change of administration."
He also says the department needs a clear code of conduct and, above all, restoration of the public trust.
"We tell our kids all the time if you need to talk to somebody, if you feel unsafe, if there is stranger bothering you, you need to go run to a police officer. Well, I hope it's the one that's not taking the meds out of the medicine cabinet," he said.
POST Investigation Launched
KSL was unable to speak to Troy Brewer about his actions that day back in February. However, we did confirm Brewer is being investigated by the Peace Officer Standards and Training board, or POST, the state agency that certifies police officers. And KSL has learned Spanish Fork Police Chief Dee Rosenbaum is also being investigated by POST for his actions inside a Dillard's store.
E-mail: iteam@ksl.com
×
Related links
Related stories
Most recent Utah stories