Estimated read time: 1-2 minutes
This archived news story is available only for your personal, non-commercial use. Information in the story may be outdated or superseded by additional information. Reading or replaying the story in its archived form does not constitute a republication of the story.
John Hollenhorst ReportingWell, if you didn't get your fill of shopping on the Friday after Thanksgiving, known to retailers as Black Friday, maybe today was your day. Online retailers call this Monday after Thanksgiving "Cyber Monday" because it's usually the biggest Internet shopping day of the year.
This is a day when an unbelievable number of people go online to shop, but not to drop. There will be no exhausting battles with the crowds at the mall. You do this from the comfort of your own home or even your office when the boss isn't looking.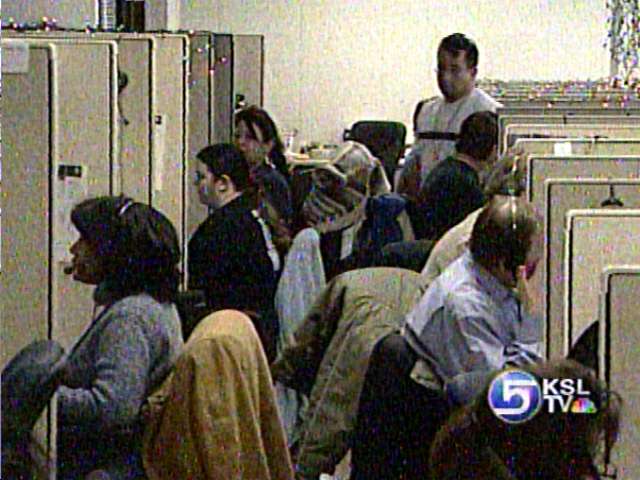 And for one Utah company this is the real Thanksgiving gravy. Overstock.com is raking in the dough today, shipping out orders for everything from DVD's to bed sheets. An estimated 60 million people are expected to skip the lines at the mall and go online to shop today.
Overstock is now the sixth biggest company selling primarily over the Internet. When it's all added up tonight at midnight, Overstock officials expect this will turn out to be the biggest day in the company's brief history. It began in 1999 and has now grown into nearly a billion-dollar-a-year business.
Dave Galgon, Overstock.Com: "We'll ship approximately 20 to 25,000 packages today, and from here on out we'll see a steady volume of orders up until the holiday. The astonishing thing is how much it grows year after year. We're doubling every year. Which is tough to keep pace with, but it makes it exciting at the same time."
And not only do they expect to break the company record today, they figure they'll break it again, once or twice more before Christmas as the business keeps growing.
×
Most recent Utah stories