Estimated read time: 3-4 minutes
This archived news story is available only for your personal, non-commercial use. Information in the story may be outdated or superseded by additional information. Reading or replaying the story in its archived form does not constitute a republication of the story.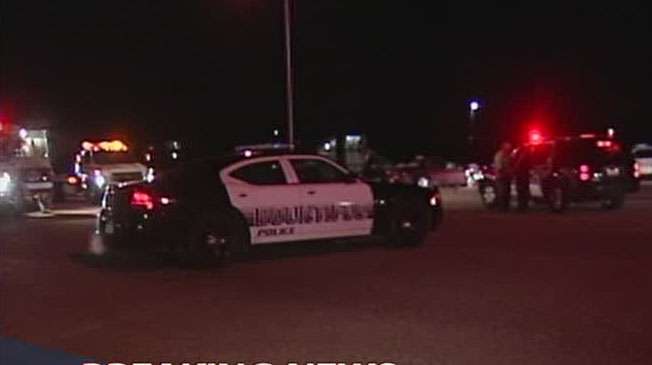 BOUNTIFUL -- A high speed chase that began in Bountiful Wednesday morning, ended in Layton with a major crash. Now one person is in the hospital and another is behind bars.
Bountiful police were after 39-year-old Todd Gossling. He is now behind bars in the Davis County Jail after the stunt he pulled Wednesday morning, which included attempting to assault two police officers.
Just after 4 a.m. Bountiful police got a call about a suspicious vehicle in the business district at 200 West and 500 South.
Bountiful police Cpl. Jeff Jolley said, "The investigation continues as to what he was doing in the area at the time. There was a large amount of property in the vehicle and were trying to sort out who that belongs to."
Officers arrived and found a car driving with its lights off. When officers tried to pull over the car, Gossling sped away.
Police chased him around Bountiful for a short time. Then one officer stopped, got out of his car and tried to deploy spikes in the same area that the chase began.
"The suspect veered his vehicle towards him and almost struck him. And at that point, the officer felt his life was in danger and fired into the suspect vehicle," Jolley said.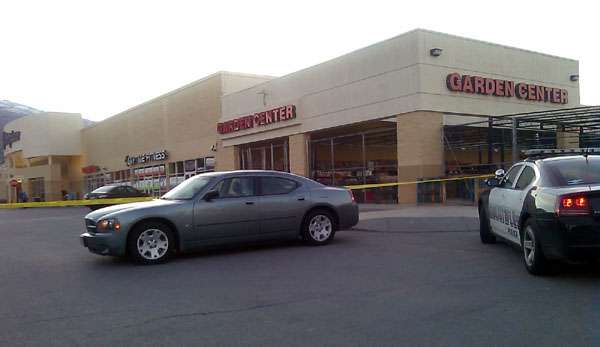 After attempting to hit another officer on his way out of the parking lot, Gossling got onto I-15 and headed north, reaching speeds of 110 mph. He then got onto Highway 89, and then off onto Hobbs Creek Drive, where the chase suddenly came to an end at 2650 East.
Bountiful police Lt. Sol Oberg said, "He was traveling at about 45 mph when he ran the stop sign and collided with another vehicle."
The unsuspecting motorist Gossling hit was taken to a local hospital with serious injuries. Police say it appeared he had a broken ankle and an injured hip.
Gossling was also injured and taken to a hospital; however, after being looked at by doctors, he was released and booked into jail.
Gossling is now facing several charges, including two counts of aggravated assault on a police officer and felony fleeing. He could face more charges if police find that the items in his car were stolen.
At least seven businesses at 500 South and 200 West in Bountiful were temporarily closed early Wednesday morning while police investigated. They included Fresh Market, Smith's Marketplace, Carl's Jr., Dell Taco, Lifetime Fitness, Blockbuster and Pizza Hut. Fresh Market and Smith's has since reopened.
------
Story compiled with information from Shara Park and Andrew Adams.
×
Photos
Most recent Utah stories