Estimated read time: 1-2 minutes
This archived news story is available only for your personal, non-commercial use. Information in the story may be outdated or superseded by additional information. Reading or replaying the story in its archived form does not constitute a republication of the story.
SALT LAKE CITY -- A new drug has emerged in the form of bath salts. People are snorting it for its amphetamine-like high, and it's legal. It's called Ivory Wave and it's sold online and in smoke shops; a small pack sells for about $30.
The Utah Poison Control Center says Ivory Wave is definitely a problem.
Joseph Bosilovick of West Jordan says his friend started using Ivory Wave about three months ago in combination with his bipolar medications. Now, he's at the University psychiatric hospital being monitored for hallucinations, agitation and paranoia.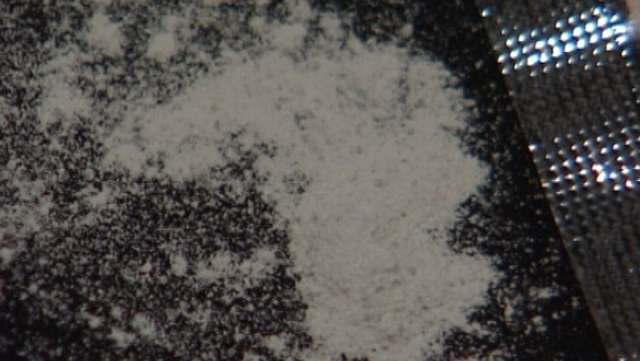 "His hands constantly shaking, he's constantly moving, constantly looking over his shoulder, like somebody's out to get him," says Bosilovick.
On the back of the packet it reads: Not for human consumption. But the Utah Poison Control Center says that's how it's being used and it's certainly a trend.
Last year, the center hadn't even heard about Ivory Wave; this year, there are at least 50 documented calls nationwide.
Scott Marshall, assistant clinical director at the Utah Poison Control Center, says, "It's really a game of roulette when you abuse a substance like this. The intended effect that users are after is an amphetamine-like high or a cocaine-like high."
Street detectives are also starting to see Ivory Wave pop up more often.
West Jordan police Sgt. Drew Sanders says it's a problem, "However, we need to be really careful and realize that government cannot possibly legislate the prohibition on every chemical that could get someone high."
The Unified Police Narcotics Unit is also seeing a huge, growing problem. They say they're trying to get the state to ban it in the coming legislative session, along with Spice.
E-mail: ngonzales@ksl.com
×
Most recent Utah stories