Estimated read time: 2-3 minutes
This archived news story is available only for your personal, non-commercial use. Information in the story may be outdated or superseded by additional information. Reading or replaying the story in its archived form does not constitute a republication of the story.
Alex Cabrero ReportingTraffic was tied up for a short time throughout South Jordan this afternoon, but no one seemed to mind one bit. It was a funeral procession, and one last ride, for a Utah soldier who died at war.
When it comes to something like this, it doesn't matter if you're in favor of the war or not. When a soldier dies, people respect and honor his life. Today, a lot of people did that for Sergeant Jesse Blamires.
Of all the places Jesse Blamires thought he'd be at 25 years old, a cemetery probably wasn't even on his list.
His mother, Sandra Blamires, said, "He truly loved his country and his fellow man, and many others."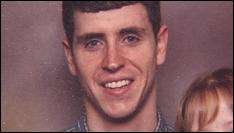 Now, Sandra and her husband Craig are burying their son, something no parent should ever have to do. But because their little boy was also Sgt. Jesse Blamires of the United States Army's 82nd Airborne in Afghanistan, they knew this day was always possible.
Jesse's father Craig said, "He voluntarily took on that fire to possibly save the ship ahead, and countless men, and saved the mission."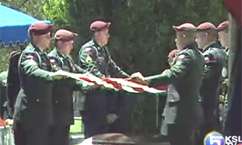 Blamires was in a Chinook helicopter when it was shot down late last month. Today, the only shots heard were fired by his comrades in honor of him as he was laid to rest in the Salt Lake City Cemetery. His funeral was held in South Jordan, where red, white, and blue seemed to be the city's new colors.
Kelly Crouse of the Patriot Guard Riders said, "It puts a feeling in your heart that I can't put into words."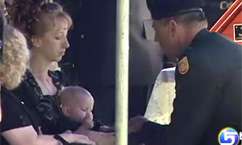 You also can't put into words what his wife is feeling, holding her husband's flag in one hand and their baby daughter in another.
"He served well," Craig Blamires said. "He was obedient. He was an honor, a credit, and he was a hero."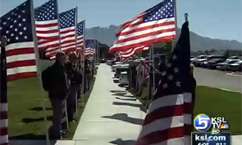 Sgt. Blamires was married and has two daughters. He was also awarded several military honors today and a national Boy Scout honor.
×
Related links
Most recent Utah stories