Estimated read time: 1-2 minutes
This archived news story is available only for your personal, non-commercial use. Information in the story may be outdated or superseded by additional information. Reading or replaying the story in its archived form does not constitute a republication of the story.
Courtney Orton Reporting A Kaysville family is homeless tonight after their historic home caught fire.
The blaze began early this morning at 13 E. Crestwood Rd. Firefighters worked for several hours to put it out.
Everyone, including the animals, got out of the house safely. The family says they're safe because of a stranger.
According to the fire victim's son, John Spears, "Mom said she was sound asleep at 4:00 this morning. A total stranger beat on the door and said, 'Hey, do you know your house is on fire?'"
John's mom, Colleen, who rents the home, got out safely. She worried her daughter, who lives with her, was still inside but later found out she wasn't.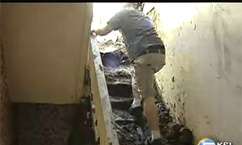 It took firefighters more than five hours to get the flames under control. They say three layers of shingles, a metal roof and plaster underneath kept the flames trapped and made them hard to fight.
Assistant Chief Mike Egginton, of the Kaysville Fire Department, said, "[It was a] really frustrating fire. In my 35 years, I've never seen one that would last more than an hour, hour-and-a-half before the roof collapsed. This one just kept giving us fits."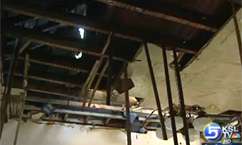 Fire authorities believe the blaze in the old house was caused by an electrical problem in the attic. The house is a total loss, ruined by water damage.
"When it comes down to it," John Spears said, "it's blood and pictures. Everything else you can replace."
Colleen doesn't have renter's insurance, but she works for a fire restoration company. The owner of that company donated his services to help her restore pictures and journals.
×
Most recent Utah stories