Estimated read time: 2-3 minutes
This archived news story is available only for your personal, non-commercial use. Information in the story may be outdated or superseded by additional information. Reading or replaying the story in its archived form does not constitute a republication of the story.
Ed Yeates ReportingNow that it's all over and we've savored all the smells and tastes of Thanksgiving, what would it be like to have smelled or tasted nothing at all? Or how about members of the family who found one dish rather bitter while others did not?
It's a brand new arena for research Utah scientists are just beginning to unravel.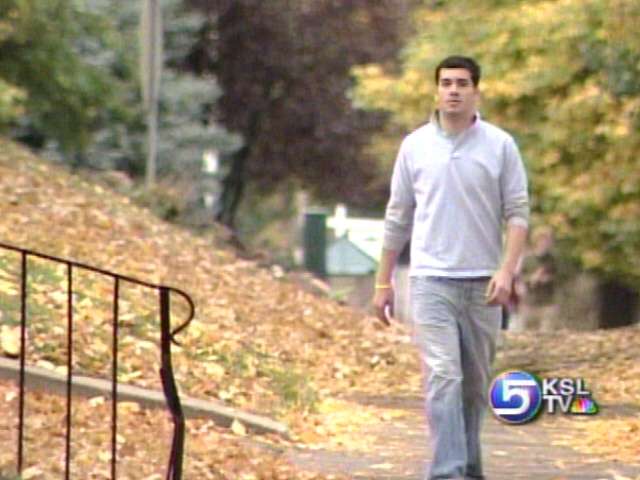 Sean Doyle works in a downtown Salt Lake restaurant. He recommends the best dishes, prepares aromatic coffees, and passes through the kitchen where some of the tastiest foods are being prepared. Everything is normal here except, after a fall and concussion Sean has lost his ability to taste and smell.
Sean Doyle: "They have a big floral display in front and everybody is walking by and smelling the roses and lillies, and I like, got nothing."
Sean overcompensates, burning scented candles just in case there's a bad smell in his apartment. Sometimes he draws things to his nose just out of habit, even though he can't smell. Shirts and food he can deal with, but what he misses the most…
Sean Doyl: "Just like walking outside in the morning on a spring day and you know flowers are blooming and everything, and it smells like a beautiful spring day, and...smells, I got nothing."
While researchers at the University of Utah are not studying people like Sean who have lost it all, they are researching the 30 plus genes that give all of us such a wide variation in whether we taste or don't taste something.
For the most part volunteers can take the taste test one of two ways, either with a small strip of paper, which does have a bitter taste to it, or they can bite into an apple, that is very bitter. The bitterness is from a compound called PTC.
Dr. Stephen Wooding, University of Utah Human Genetics: "We're hoping that will give us more information about the relationship between taste sensitivity and behavior."
Who knows, our sensitivity to bitterness - or not - may have something to do with our preference for fatty foods, saltiness, sweets or whether we become smokers or not. This one sense alone, taste, may play a major role in how we design a lifestyle.
×
Most recent Utah stories