Estimated read time: 3-4 minutes
This archived news story is available only for your personal, non-commercial use. Information in the story may be outdated or superseded by additional information. Reading or replaying the story in its archived form does not constitute a republication of the story.
Keith McCord ReportingThis next story is about finding a long lost relative and planning a long overdue reunion with a father and his children. It took more than two decades to happen, with help from some caring policemen and the internet.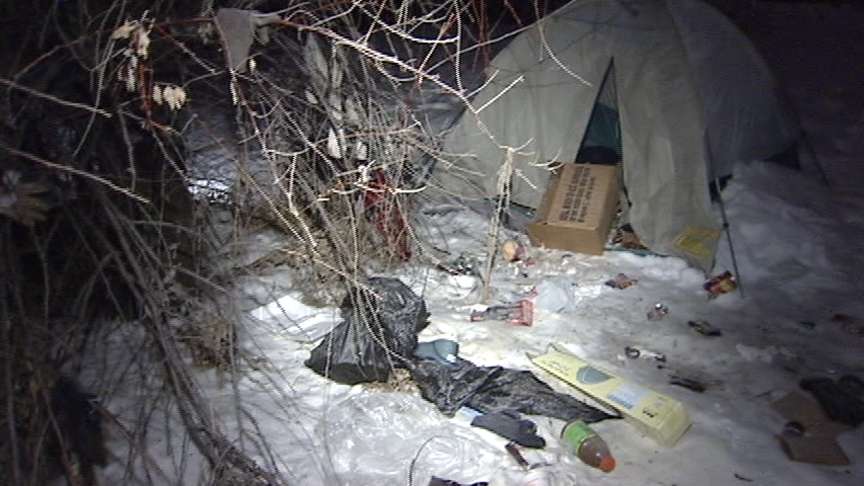 Unfortunately, this story has a bittersweet ending. Imagine not knowing who your father is, but now that you're an adult you finally track him down, and you discover he's living in the state next door.
A sunny fall morning on a dirt trail that runs along the Jordan River are 28-year old Dylann DeBlasio, his sister 26-year old Nicholl, and their mother Gwen. After walking about a quarter of a mile they turn off the trail and see what used to be home to Jimmy DeBlasio, Dylann and Nicholls' father and Gwen's former husband.
Reporter: "Did you ever think he'd be living like this?"
Gwen Marion, Married Jimmy in 1977: "No. We had no clue. We thought he'd be down in California workin' and went on with his life. You never imagine that someone could live like that."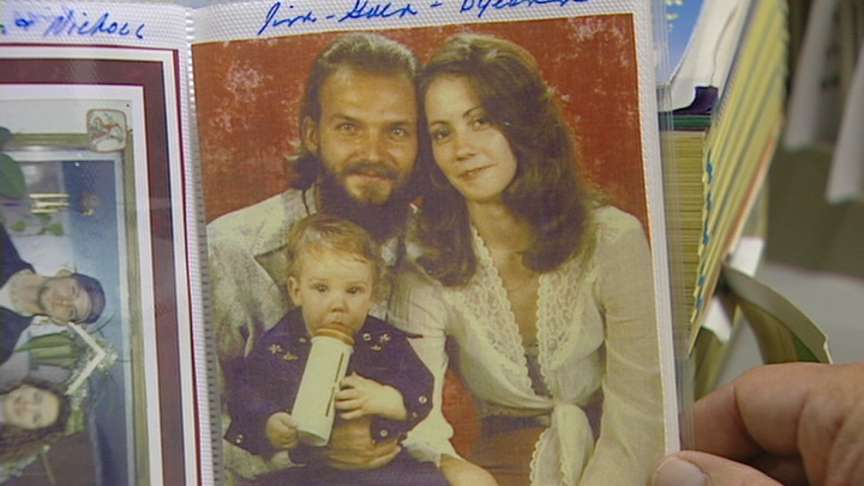 For years he lived in this secluded spot, summer and winter, alone. We first learned about Jimmy in January 2004 when West Valley Police officers, Darrell Dain, Sean McCarthy and Lt. Kelly Rushton showed us his camp on a frigid winter night. The officers would check on him periodically, bringing him food or coffee.
Jimmy had trouble getting around because he lost parts of his feet to frostbite. Concerned Jimmy might not survive the winter, they tracked down his brother, and the officers, on their own time and money, drove Jimmy to California to live with him.
End of story? No.
In the Idaho panhandle, Dylann and Nicholl DeBlasio grew up not knowing who their father was. All they had were a few snapshots, showing what appeared to be a happy father with his wife and kids. Jimmy left home in 1979 and they never saw him again.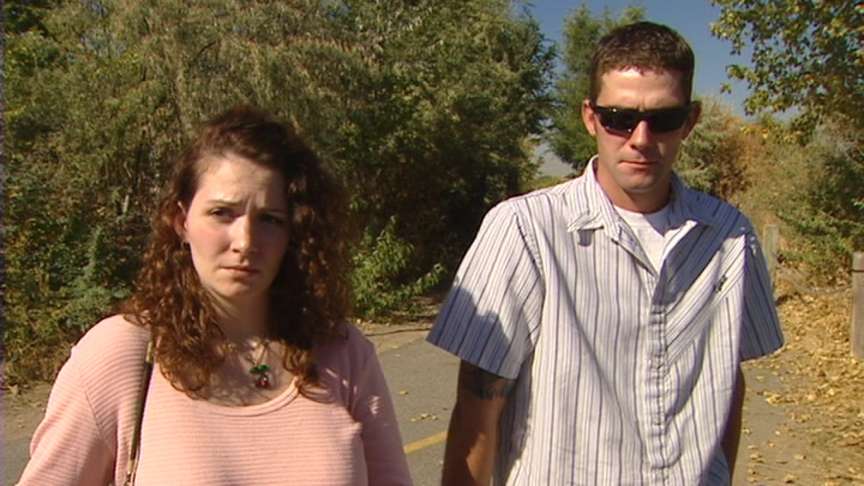 Dylann DeBlasio, Son: "For me, I thought he was just trying not to be found because he didn't want us to know where he was, he went on with his own life."
Relatives didn't know how to find him, and living on the streets left no paper trail. But the children and their mother kept searching the internet periodically and his name finally popped up, after a West Valley City newsletter told the story of the officers taking Jimmy to live with his brother.
Turned out Jimmy found his way back to Utah, back at his camp, and so Dylann and Nicholl worked with the police to arrange a reunion.
Reporter: "But you both wanted to meet him?"
Dylann: "Yeah, we wanted to know who he was at least."
Nicholl: "See him, talk to him. Kind of sucks that we weren't able to."
A few days before they drove down from Idaho, Lt. Kelly Rushton called to say that Jimmy was found dead on the bank of the Jordan River.
Nicholl DeBlasio: "And then we were so close, I was so mad. That's my feelings were, I was mad and I didn't understand. I didn't think it was fair, just not fair."
They came to Utah anyway; years of anger and uncertainty needed closure. They picked up his remains at a local funeral home and Lt. Rushton gave the family what was left of Jimmy's personal belongings: his eye glasses, sleeping bag, shoes, a rope and a pole from his tent. Other than old photos, this is all of their father they'll ever have. And they've taken him back home.
Dylann DeBlasio: "And now at least we know. Now we can go on with our lives and not question anymore. We know where he's been and where he is now."
As to why Jimmy left and never came back in 1979, the family doesn't know. They were hoping that a reunion might yield that answer.
Jimmy's death has been ruled as accidental; police officers said the autopsy showed no evidence of foul play. Lt. Rushton set up a fund at Zion's bank to help the family with funeral expenses. Remaining funds will be donated to the Volunteers of America, which also helped Jimmy.
×
Most recent Utah stories