Estimated read time: 1-2 minutes
This archived news story is available only for your personal, non-commercial use. Information in the story may be outdated or superseded by additional information. Reading or replaying the story in its archived form does not constitute a republication of the story.
Alex Cabrero Reporting It certainly has been quite a change in weather from yesterday to today, especially in Alta up Little Cottonwood Canyon.
What's really hard to believe is that we were in the 90s just yesterday. It's cold now, and rainy, but that's nothing compared to the snow falling on Alta all day today.
Postmaster Penee Lynn is happy she just has to fill PO boxes since there's no home delivery in Alta. Then again, as postmaster in this small mountain town, she's not supposed to let rain, sleet or snow stop her if she had to deliver.
"There was probably two to three inches when I got up here this morning," Lynn says. Yeah, it'd be easy to think Christmas was in Alta today, there was enough snow to make you bundle up in June.
Meghan Sitcoske has lived in Alta for three years, and she still wasn't quite ready for the cold. "Had to go sifting through to find all the sweaters this morning," she says. "I was getting used to biking and running, but I might get the skis out. Who knows?"
Getting snow in June is actually pretty common in Alta. People who live there say it happens every year. What they don't understand is why people who don't live here make such a big fuss about it.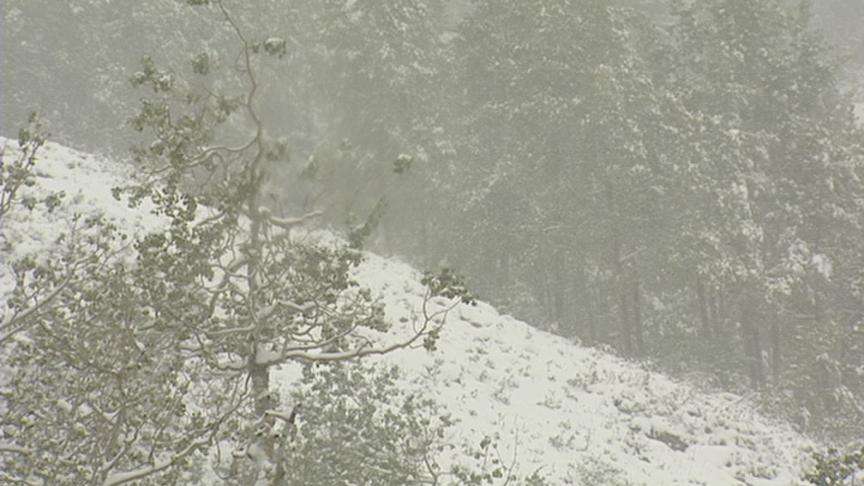 Living in a town 8,500 feet up, you just have to expect things like this and take the good out of it. "Well, we definitely need the water," Lynn says. "The only good thing is that once it stops, it'll melt quickly."
Some people say getting snow for a day or two is kind of a nice break to the hot temperatures.
×
Most recent Utah stories