Estimated read time: 2-3 minutes
This archived news story is available only for your personal, non-commercial use. Information in the story may be outdated or superseded by additional information. Reading or replaying the story in its archived form does not constitute a republication of the story.
LAYTON -- Crashes and construction on Interstate 15 near Hill Field Road in Layton have made for some serious headaches for commuters in Davis County this week.
According to the Utah Department of Transportation, traffic lanes near the new South Layton Interchange shift daily -- likely adding to the problem. UDOT plans to finish the project by the end of the month, but until then, officials say drivers need to be aware of a few curveballs being thrown their way.
"Lanes being restricted on and off, signs back by the Layton Hills Mall, arrows saying get over, get over," says UDOT spokesman Vic Saunders.
---
Go a little slower and as you do that, you'll pay more attention.
–Vic Saunders
---
Orange barrels mark lane restrictions as crews work to finish express lanes and landscaping on the side of freeway.
"One day all the lanes may be open. The next day, it may be somewhat less than that," says Saunders.
He says flashing signs tell drivers what changes lie ahead. But every morning this week the area has become a sticky spot for commuters.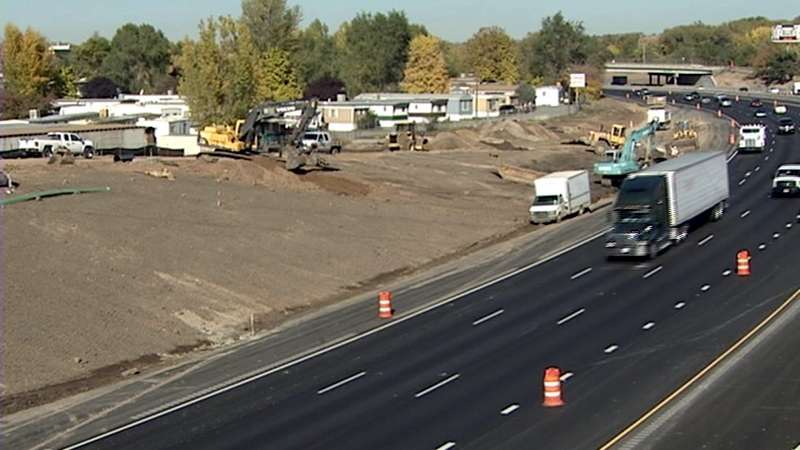 Rikki Meece in the KSL Traffic Center says lane restrictions and merging traffic near Hill Field Road has caused problems.
"Every morning this week on the southbound I-15 going through Layton we have had accidents -- some of them serious and big in nature -- causing a lot of traffic jams," she says.
UDOT officials say a big factor is speed. Drivers don't realize the changes until it's too late.
"Go a little slower and as you do that, you'll pay more attention," says Saunders. "You won't be surprised by some of the lane restrictions we have up temporarily and your movement through this interchange will be easy."
UDOT says the number of accidents in the area isn't any more than normal for construction zones. Drivers can expect to see lane changes until mid to late November.
-----
E-mail: aforester@ksl.com
---
×
Related links
Most recent Utah stories