Estimated read time: 3-4 minutes
This archived news story is available only for your personal, non-commercial use. Information in the story may be outdated or superseded by additional information. Reading or replaying the story in its archived form does not constitute a republication of the story.
Keith McCord reporting What if we could show you how to save between 8 and 10 percent more on gasoline? It's no gimmick and doesn't cost a thing -- it's pretty simple.
If you're a "lead-foot" you're going to eat up a lot of gasoline--we've all heard that. But there are some little things you can do as a driver, that will result in better MPG's, and dollars saved.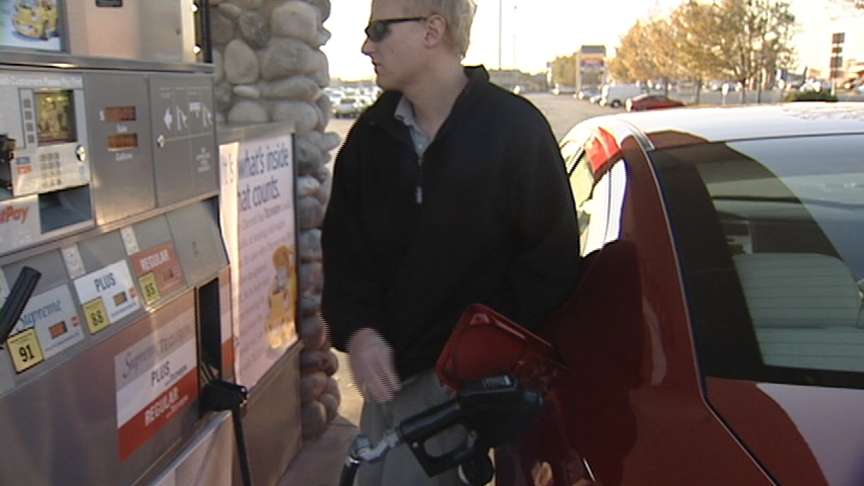 You've heard it in the commercials--"Does that thing have a Hemi?" Well, these things do!
Justin Hunsaker at Brent Brown Dodge in Provo, let us take two, 2006 Dodge Chargers, with 5.7 liter HEMI V-8 engines for the day. One of my co-workers at KSL, Ahren Young, will take the Maroon one; I'll go with the silver-grey. And, with Chopper 5 overhead, we're off!
Here's our route--a 115-mile loop, that begins with some uphill mountain driving in Provo Canyon.
Keith McCord: "I am going the drive conservatively-- use the cruise control, drive the speed limit, accelerate slowly, that type of thing."
Ahren has a different driving assignment. We will not drive side-by-side the entire way. He will drive a bit more, well, let's say unconservatively, but safely. He'll vary his speeds; will not use cruise control, and the air conditioner is on.
Ahren Young: "We lowered the tire pressure a little bit." "Drive hard and stop quick, and do rabbit starts from stop lights."
Driving technique can significantly effect your fuel consumption, and that's what we are trying to illustrate here.
And where we drive will also effect our mileage, so our route gives us a variety of scenarios. After Provo Canyon we headed north on US 40. We head west on I-80 for some freeway driving down Parley's Canyon; then a lot of "stop-and-go" driving in the Salt Lake Valley.
Idle-ing at red lights burns gas, and gives you "zero" miles per gallon. And, Ahren's abrupt "jack rabbit" starts when the light turns green, sucks gas in a big way.
Triple A suggests that we should watch our "Gas Attitudes" to get more from a tank of fuel. Some ideas:
If you have more than one vehicle, and one's a "gas hog", then use the other one for most of your driving
Consolidate all those errands into one trip if you can
Don't haul extra unneeded weight; a heavier vehicle uses more fuel
And the biggie--slow down!
Which was how I was driving for this story!
"Yeah, Keith's being left in the dust by most people out there."
About a block from the Dodge dealership, we stopped at a gas station, and topped off the tanks. We'd travelled 114.7 miles and used about a quarter of a tank of gas. So, which of the two cars got the better mileage?
The Maroon Charger, driven by Ahren got 18.8 miles per gallon. The Charger that I drove, a bit better: 20.5. A miles-per-gallon difference of about 8%. That may not sound like much, but over time, it does add up.
Let's do the math: Say we each drive 15,000 miles a year. Using the same MPG figures, I would use 731 gallons of gas at, say $2.25 a gallon, I'd spend about $1,647.
Arhen would burn 797 gallons, and his fuel bill would be about $1,795. That's a difference of about $147 for the year. Over a 3-year period, it would be about $441.
One other point here, we were driving brand new cars, and they are much more fuel efficient. Had we done the same test with two vehicles from 1985, the difference probably would have been much greater.
×
Most recent Utah stories