Estimated read time: 1-2 minutes
This archived news story is available only for your personal, non-commercial use. Information in the story may be outdated or superseded by additional information. Reading or replaying the story in its archived form does not constitute a republication of the story.
Carole Mikita Reporting BYU-Hawaii has a new president, a former administrator and professor at Harvard Business School. Steven C. Wheelwright was also a professor of business management at Stanford University.
President Gordon B. Hinckley announced the appointment from Salt Lake City in a satellite news conference with students, faculty and administrators on the island of Oahu.
Twenty-four hundred students attend school there from 70 countries, which makes BYU-Hawaii the most international university per capita in the United States. The new president has had experience with international students at Harvard and says he is prepared to guide the students in Hawaii to prepare them for careers in their native countries.
President Hinckley says Steven Wheelwright is the man to who will take the university to new heights. "His colleagues describe him as wise, energetic and optimistic with a profound personal commitment to the gospel," President Hinckley says. "He's a master teacher who has a genuine love for the students he worked with and the institutions he represents."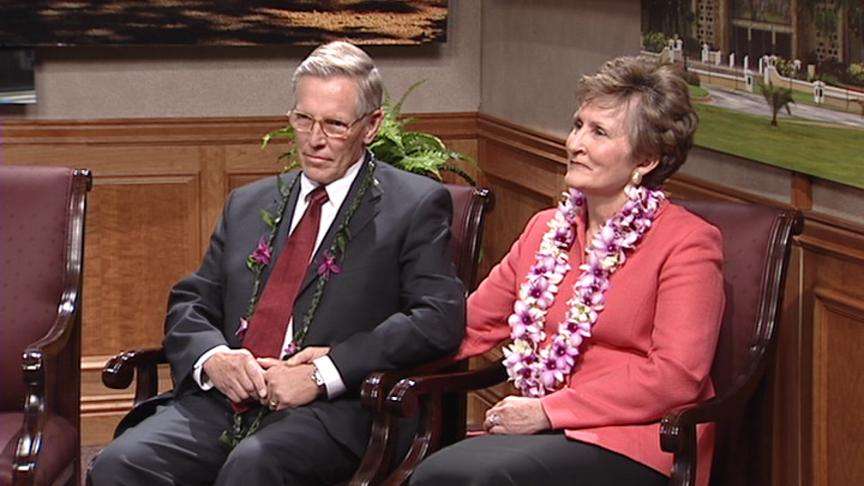 Wheelwright says, "BYU-Hawaii has, as the center part of its mission, the combining of an education in secular knowledge with an equally outstanding education in spiritual knowledge. This is an environment that I look forward very much to being a part of."
The Wheelwrights leave for Hawaii tomorrow. Steven and Margaret Wheelwright have five children and 15 grandchildren, who, they say, will probably visit often.
Wheelwright succeeds Eric Shumway, who has been president of BYU-Hawaii since 1994. He will now serve as the President of the LDS Church's temple in Tonga.
×
Most recent Utah stories