Estimated read time: 2-3 minutes
This archived news story is available only for your personal, non-commercial use. Information in the story may be outdated or superseded by additional information. Reading or replaying the story in its archived form does not constitute a republication of the story.
Sam Penrod ReportingA man who has been leading tours of one of Utah's natural treasures is deciding to retire. Arlo Shelley has been giving tours at Timpanogos Cave since he was a teenager; that was back during World War II.
Arlo Shelley started 63 years ago. And for 57 of those years he has spent each and every summer making the hike about five days a week, and giving tours all day long inside Timpanogos Cave.
We first met Arlo Shelley last fall, just a few days before Timpanogos Cave closed for the season. And after thinking about it over the winter, Shelley has decided to get a new summer job after 63 years, but don't call it retirement. Shelley says, "You can't retire from where you have a good time, so it's either be there or quit. That's the story."
Shelley started out in 1944 as a high school student and except for six years in the late 1970's when he was tied up as a high school principal, he's spent his summers giving tours at the cave.
Shelley says it's the co-workers and visitors he will miss the most. "I miss working with people that are there. This is a wonderful crew of people guiding tours, working at the Visitor's Center and law enforcement," Shelley says. "The visitors themselves from all over the world, I don't think there is a country we've missed having visitors from."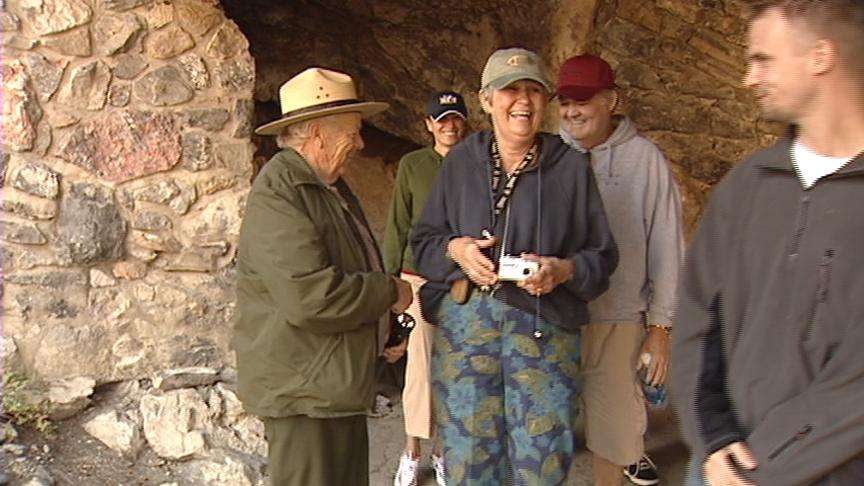 Arlo says he has a few hobbies to spend his summers on now, including a large garden; but don't be surprised if you run into him at the cave. He was there last week. He says, "I'm going back in a week or 10 days again for the walk, and I'll probably go through the cave again."
The hike to the cave, including a 1,000-foot climb, is the price you have to pay to see the cave. It's a trip Arlo knows very well, and he stopped counting the trips a long time ago. He says, "when you get the answer, put it on TV, on Channel 5 news and I'll get it."
So Arlo, we did the math. Fifty-seven years and about 130 trips every summer ends up being more than 7,000 hikes to the cave--quite an accomplishment.
×
Most recent Utah stories