Estimated read time: 4-5 minutes
This archived news story is available only for your personal, non-commercial use. Information in the story may be outdated or superseded by additional information. Reading or replaying the story in its archived form does not constitute a republication of the story.
SALT LAKE CITY -- Eight years after he's accused of slicing through a kitchen window screen with a knife and whisking away a young girl in the middle of the night, the man charged in the abduction of Elizabeth Smart is headed to trial in federal court.
---
Nobody knows what he was like for nine months better than Elizabeth Smart.
–Paul Cassell
---
Jury selection in the trial of Brian David Mitchell is scheduled to begin Monday in Salt Lake City's U.S. District Court.
It's a case that has captured the world's attention. Smart was 14 when she was abducted in the middle of the night. The disappearance transfixed the country as thousands of Utahns turned out to comb Salt Lake City and the surrounding mountains to search for her.
She was rescued nine months later after motorists spotted her walking the streets of a Salt Lake City suburb with Mitchell and Barzee. Her return was nothing short of a miracle.
Brian David Mitchell Timeline
June 5, 2002 - Elizabeth Smart was snatched from her bedroom at knifepoint
March 12, 2003 - Elizabeth Smart found alive
July 26, 2005 - Brian David Mitchell found incompetent to stand trial
Feb. 12, 2008 - Judge orders Smart suspect, Wanda Barzee, to be medicated
March 5, 2008 - Accused Elizabeth Smart kidnappers indicted
March 11, 2008 - Utah Supreme Court stops Barzee's forced medication
Oct. 9, 2008 - Judge denies forced medication request for Mitchell
Oct. 17, 2008 - Mitchell's case moves to federal court
May 1, 2009 - Elizabeth Smart talks about months in captivity
Oct. 1, 2009- Elizabeth Smart relives kidnapping ordeal at Mitchell hearing
Nov. 17, 2009 - Barzee pleads guilty to federal charges in Smart kidnapping
Nov. 29, 2009 - Competency hearing set in Smart abduction case
Nov. 30, 2009 - Testimony begins in Mitchell's 10-day competency hearing
March 1, 2010 - Mitchell found competent for trial
March 12, 2010 - Federal judge sets Smart kidnapping trial date
Aug. 16, 2010 - Judge denies motion to move Mitchell trial out of state
Sept. 9, 2010 - Rules proposed for jury selection in Mitchell's upcoming trial
Oct. 24, 2010 - Judge: Mitchell trial to stay in Utah
"It's one of those events you can remember where you were," said University of Utah law professor Paul Cassell. "Wow, they found Elizabeth."
Last year, for the first time in public, Smart relived her 9-month ordeal with her captor. A calm and poised Smart testified during his federal competency hearing.
Smart said after being led from home in her pajamas and tennis shoes to a mountainside campsite she was forced to become Mitchell's second wife in a quickie religious ceremony and raped. During her captivity, Smart said Mitchell read frequently from his manifesto, sang hymns and laced his daily conversations with religious language.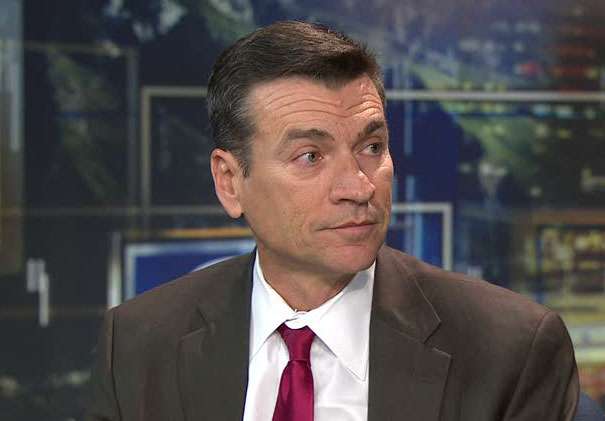 "He told me he was a prophet," said Smart, who was given a religious name and was forced to wear a long, white robe, head scarf and two veils across her face. "He said he was the voice of God on Earth and that he would reign over God's children until Jesus came."
Smart said she believed Mitchell's religious devotions were a ruse. Religious revelations came conveniently when he wanted something or when he was trying to calm Barzee, Smart said.
Now 22, Smart will return from her LDS mission in France to take the stand at Mitchell's federal trial.
"Nobody knows what he was like for nine months better than Elizabeth Smart," Cassell said.
Mitchell, 57, was indicted in March 2008 on federal charges of kidnapping and unlawful transportation of a minor across state lines -- for allegedly taking Smart to San Diego. If convicted, he could spend the rest of his life in a federal prison.
A 2003 state case -- in which Mitchell was charged with aggravated kidnapping and aggravated sexual assault -- stalled after Mitchell was diagnosed with a delusional disorder and deemed incompetent to stand trial. A state judge rejected a request to force Mitchell to be treated with medications, saying she didn't believe the drugs would work.
The ruling left Mitchell incarcerated in the state hospital -- where he had refused treatment -- before federal prosecutors stepped in to take a run at the case.
Mitchell was judged competent to stand trial in federal court earlier this year after an expert witness for the government said he believed Mitchell was "malingering," essentially faking a mental illness to avoid prosecution.
Defense attorneys have argued that publicity of the case has tainted the pool of more than 200 jurors called for consideration, but efforts to move the trial out of Utah were rejected by both the U.S. District Judge Dale Kimball and the 10th Circuit Court of Appeals in Denver.
Cassell says it's a case that could break new factual ground. "It's in a very unusual setting to have somebody held hostage for nine months and then to be miraculously recovered," he said. "That's the chain of events that make it such a special case."
Mitchell's attorneys plan to seek an insanity defense, which Cassell says, is difficult to prove. "It's going to be very hard for the defendant to show insanity here, partially because Mitchell had Elizabeth Smart for nine months," he said.
Smart's testimony will be crucial.
"The facts in the case really don't seem to be disputed," Cassell said. "There's no question that Mitchell had Elizabeth Smart for nine months. The issue is going to be what was his mental state?"
Federal prosecutors have a list of 22 possible witnesses, which include Smart's mother and younger sister.
Mitchell's wife, Wanda Barzee, who took a plea deal, is not listed among them.
However, in court papers filed late Friday, defense attorneys list Barzee among the 24 people they plan to call to testify on Mitchell's behalf.
The trial could run through December and it's one many will be watching closely.
"I think it's going to be one of the most memorable criminal trials here in Utah for quite awhile," Cassell said.
KSL will have complete coverage of the trial. Jury selection kicks off Monday and can take several days.
------
Story compiled with contributions from: Sandra Yi and The Associated Press.
×
Related links
Related stories
Most recent Utah stories