Estimated read time: 2-3 minutes
This archived news story is available only for your personal, non-commercial use. Information in the story may be outdated or superseded by additional information. Reading or replaying the story in its archived form does not constitute a republication of the story.
KEARNS -- A stolen truck crashed into a family's garage in Kearns. Police arrested one suspect but are still searching for another.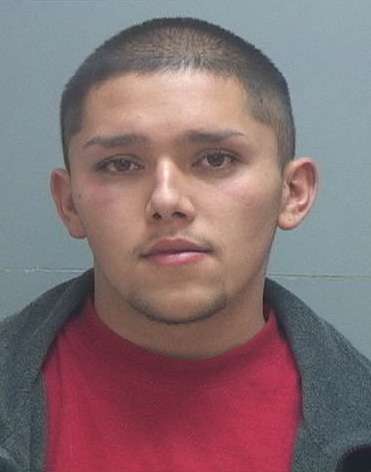 Investigators say around 2:30 a.m. two men stole a truck from a home a few blocks away from the scene of the crash. As they were trying to get away, the truck hit something in the road, flattening a tire. The driver lost control of the truck, drove over a railroad embankment and crashed into a garage near 5300 South and Northwest Avenue (about 5130 West).
Sgt. Don Campbell of the Unified Police Department says, "The truck crossed the roadway and came into the driveway, breaking a fence and crashing into the garage."
Campbell says the crash did major damage to the detached garage.
The owner of the home told KSL he was outside in his backyard when the truck hit the garage. When he ran to the front of the house to see what had happened, he saw 18-year-old Samuel Suarez running away. Police say Suarez was intoxicated.
The homeowner says a few minutes later, Suarez came back to the house to get his wallet out of the truck -- just as officers arrived.
Police arrested Suarez for public intoxication and a charge related to the stolen truck. He was booked into the Salt Lake County Jail.
Police say the other man ran from the scene. They searched the area with K-9s but the dogs eventually lost his scent. Police say they don't know if Suarez was the one driving at the time of the crash and that he is being uncooperative.
------
Story written with contributions from Shara Park and Randall Jeppesen.
×
Photos
Most recent Utah stories