Estimated read time: 2-3 minutes
This archived news story is available only for your personal, non-commercial use. Information in the story may be outdated or superseded by additional information. Reading or replaying the story in its archived form does not constitute a republication of the story.
Ed Yeates ReportingKristine Littlefield is performing ballet at the Centerville Academy of Dance. What's so unusual about that? This nine-year old girl is doing her Plie on an artificial leg.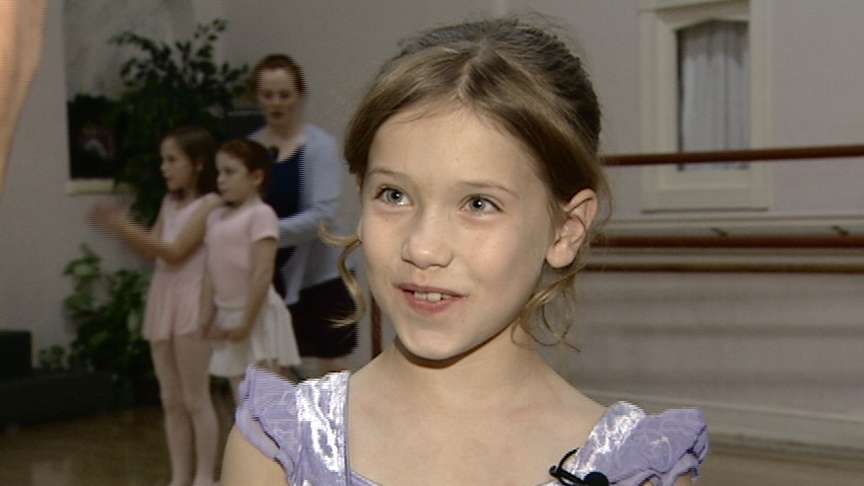 Last year, it was Peter Pan. This Christmas it's a holiday special. Next may is Cinderella. In all the grace of this classic art form, young performers prepare for their next appearance on stage. Among them is nine-year old Kristine Littlefield, dancing on a prosthetic leg.
Denise Littlefield, Kristine's Mom: "She doesn't usually say, 'I can't do that,' or 'That's too hard.' She just does it."
Some maneuvers are difficult, but as technology continues refining prosthetics, so will Kristine - refine that is - her control. In fact, she's already looking forward to toe ballet.
Kristine Littlefield: "You have to be 10 before you can be able to do toe ballet. And when I'm 12 I'll get a thing so that I can actually go up like that."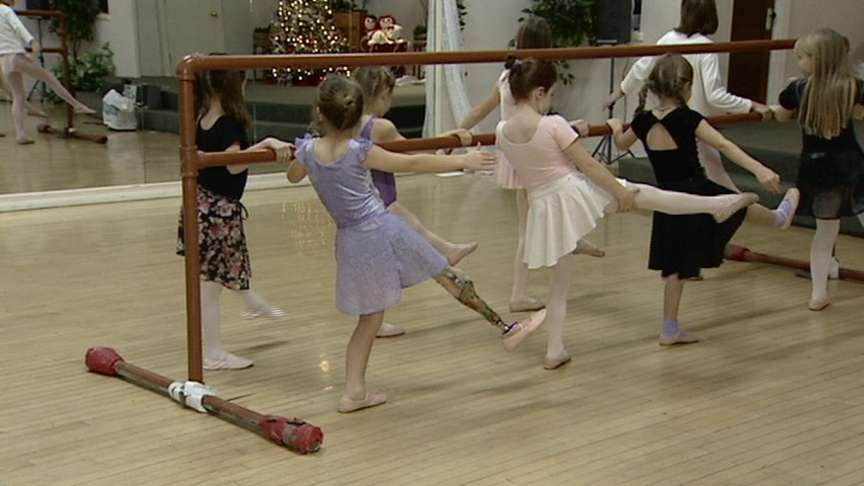 Denise Littlefield: "They can make a bendable ankle in there that has a mechanical ankle in there. And I think they'll be able to do whatever."
At this age ballet is always on the rough edge, but it's what's inside that counts. That image in front of a mirror that begins only in the imagination is what drives all these kids, and for Kristine, especially! As new legs come along she'll push the technology as far as she can.
Sally June Allred, Instructor, Centerville Academy: "Dancing comes from inside. So in terms of her being able to do it, she can do it like anyone else. It may look a little different, but she can do it."
On stage, in full costume, it's hard to tell Kristine from the rest of her friends. Who knows? Perhaps a really big stage is in her dreams.
Kristine, incidentally, also plays soccer and she's performing on stage in a play as well.
×
Most recent Utah stories