Estimated read time: 2-3 minutes
This archived news story is available only for your personal, non-commercial use. Information in the story may be outdated or superseded by additional information. Reading or replaying the story in its archived form does not constitute a republication of the story.
Samantha Hayes ReportingOne of the best known buildings downtown is undergoing an extensive make-over and it only has about six more months to go. The trick for construction crews was to replace the exterior of the Zions Bank Tower while hundreds of people continue working inside.
We are talking about the old Kennecott Copper building on South Temple and Main Street, the most prominent intersection downtown. The old copper cladding is being removed and recycled and replaced with newer granite and limestone.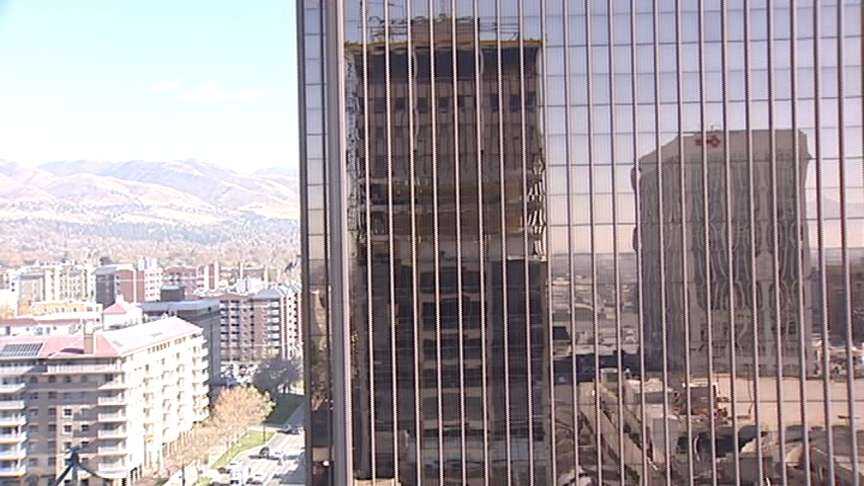 It's not often you combine a construction site with the workplace.
Heather Talehah, Jacobson Construction: "Normally this type of construction happens in a vacant building, but Zions Bank chose to stay while the process happened."
Rob Brough, Zions Bank: "When you look at the outside of this building you'd be shocked to find out 500 people working in the building while they are doing this."
What they are doing is complicated. The old copper curtain wall construction sits on the edge of the building, like a box over a box. They are taking that off and putting on a new face.
Heather Talehah: "It flexes and moves with thermal dynamics, provides a beautiful closure and durable closure."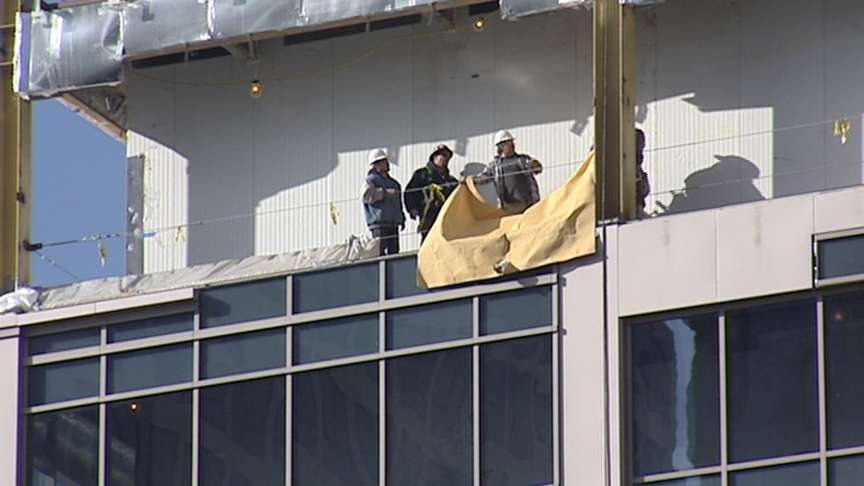 The original building had more than 600-thousand pounds of Kennecott Copper on the exterior. Crews are removing that from the bottom up.
One of the best ways to check out the progress is stand on the 12th floor and check out the reflection just east of the building. On the other building you can see the old copper paneling on the top half of the building that is being replaced by the new granite panels on the bottom half and the whole thing will be completed by June.
Heather Talehah: "It's been very exciting."
Each new panel weighs 800 pounds. The granite comes from India, Brazil and Spain, and there are 26 different shapes. Construction requires temporary walls for eight weeks on each floor, but the finished product is impressive.
Rob Brough: "When it is all done it looks fabulous and is a great addition to downtown."
This reconstruction is in sync with redevelopment of the downtown malls and the overall urban renewal effort.
×
Most recent Utah stories