Estimated read time: 2-3 minutes
This archived news story is available only for your personal, non-commercial use. Information in the story may be outdated or superseded by additional information. Reading or replaying the story in its archived form does not constitute a republication of the story.
Tonya Papanikolas Reporting"We're gonna clean this mess up, find a way to get back working"
The owner of a wood palette business in Smithfield says he's going to have to start over after a fire tore through his business last night. The fire started around 9:30 last night. Crews had it contained before 11:00, and worked through the morning to make sure it was completely out.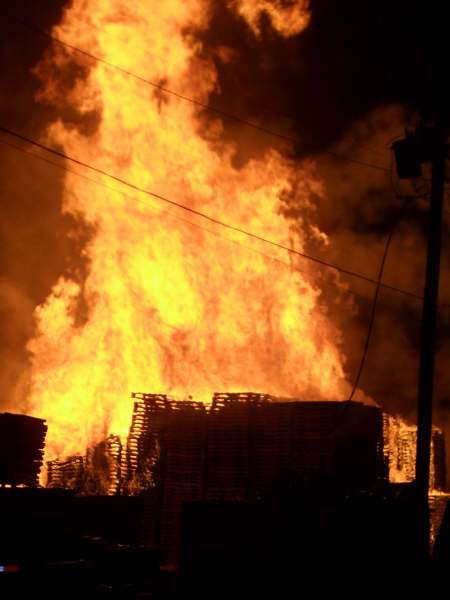 Today, they have a theory on what caused that fire.
Where walls used to be, lie piles of black wood and melted metal.
Delon Mortimer, Mortimer Pallet Owner: "I got out of my house, looked out my back doors, jumped in my truck, and the place was, you could see flames all through the valley. It was the worst feeling I've ever had."
The owner of Mortimer Pallet was shocked to hear his business had caught fire last night.
Delon Mortimer: "I checked it about 15 minutes earlier."
Mortimer says he had shut down the power and saw no problems before he left. Though no one was in the building, someone at the business behind it was driving by and saw the fire.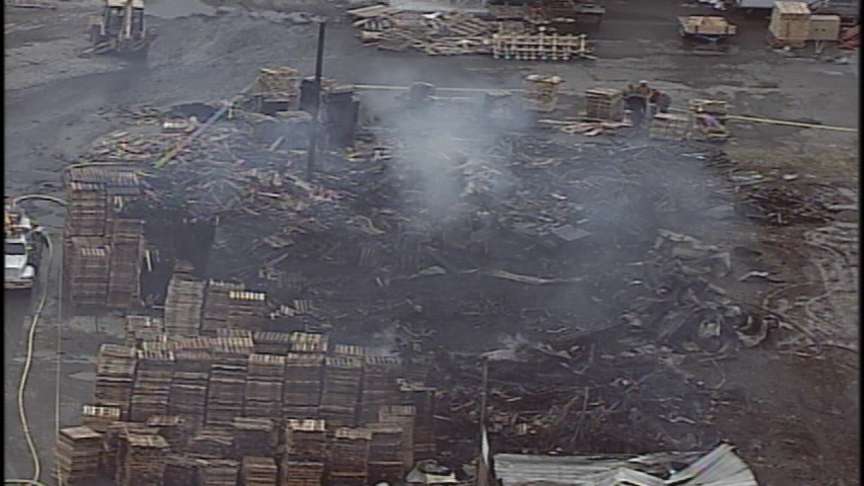 Chief Jay Downs, Smithfield Fire Dept.: "He went in there and he actually saw, by a chop saw, he saw a red glow down on the floor. He went out and called 911, came back in, and by that time the whole wall was involved."
Delon Mortimer: "He told me he probably could've saved it, but he just didn't have enough time. He tried getting my forklifts out."
The forklifts didn't survive, and only one-third of the building now stands. With all the wood present, the fire spread quickly, shooting around 50 feet in the air.
Penny Sindlay, Neighbor: "I peeked out through the blinds and there was this huge flame, I mean, just the largest flame I've ever seen."
Down the street the siding melted on a neighbor's home. Four houses and a business were evacuated. I took 10 fire engines, two ladder trucks, and about 75 firefighters to contain it.
After the fire was put out, investigators moved in to examine the cause. They believe it stemmed from workers sawing wood containing nails.
Chief Jay Downs: "We're thinking that those nails, there's sparks flying off the nails, and that there could be a possibility that this fire started in some sawdust that was on the floor, of the days activities."
Mortimer did not have insurance. Luckily, he had purchased the building in the back that he was planning to move into. So he can move his business back there, but it will be about a month before he can move in.
×
Most recent Utah stories