Estimated read time: 3-4 minutes
This archived news story is available only for your personal, non-commercial use. Information in the story may be outdated or superseded by additional information. Reading or replaying the story in its archived form does not constitute a republication of the story.
TOOELE -- Funeral services were held Friday for the 19-year-old Tooele County soldier who died in Afghanistan last week.
It was a tough day for Jordan Byrd's family, but it was also a sad day for the entire community. Thousands of people went to Byrd's funeral and to his gravesite to say their final goodbyes to one of their heroes.
"He loved his family. They were the biggest thing in his life. He loved Savanna and Ayden with all of his heart, and he never left any of us without giving us a big hug. We're going to miss those hugs," said Derek Dalton, Byrd's cousin.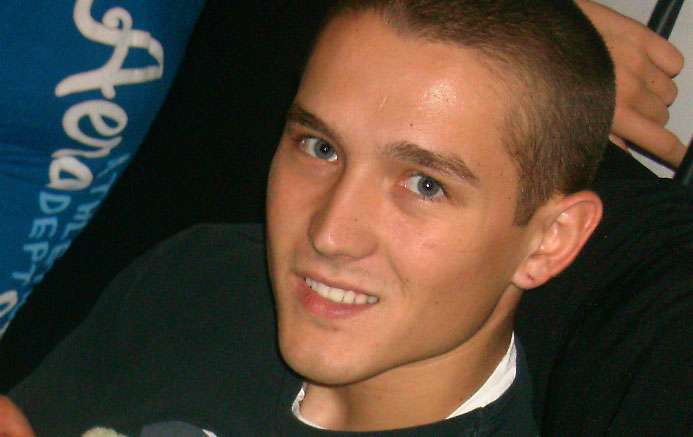 At the Tooele church where his funeral was held, there was standing room only. Gov. Gary Herbert was one of the many who came to support the family, as well as many state, county, and local leaders, including military and police.
During the services, the crowd heard stories about Byrd's dedication to family, love for having fun, and his infamous milk-jug tag games. But they also heard about how much his young wife, Savanna, and their 1-month-old baby boy, Ayden, will miss him.
"I feel so bad that he's not going to get to know his dad," Dalton said. "But with all his cousins and family around, he's going to hear stories until his ears are hurting."
After the funeral services in Tooele, Byrd was given one last ride through the county he loved: to Grantsville, his hometown, where it seemed like everyone was lining the streets to welcome him home.
"He's one of our soldiers; and he's over there fighting for our freedoms, the freedom to do this," said Grantsville resident Emily Millward.
---
We just want him to be remembered as a hero, and someone who was really passionate and who loved his family a lot.
–Derek Dalton, Byrd's cousin
---
"I want to show the support of the community, and to this family, that we're all united as one," said Kathy Palo, also a Grantsville resident.
Byrd's high school classmate, Joshua Nelson, said, "He was just a super kid: stellar, smart, everyone loved him."
Byrd had wanted to be a doctor since he was a little boy, and he stuck with it. He became an Army medic as a way to pay for medical school. He was shot and killed while helping another soldier who had been shot during combat.
Byrd's family says he always liked helping others and being there for them. But Friday, it was everyone else who was there for him and his family.
"We just want him to be remembered as a hero, and someone who was really passionate and who loved his family a lot," Dalton said.
Byrd was buried with full military honors.
Earlier in the day, a lot of people were worried about protesters being at this funeral, but there wasn't a single one who came.
Several Patriot Guard riders and others in the community were on the watch for them to help shield the family from them.
"I hope they don't [come], 'cause if they do they've got a cold awakening coming to them," said Allie Hayhurst of Aberdeen, Idaho.
When asked about the rumors of a protest, the Byrd family said free speech is something Byrd fought for and even if it's an opinion that's different, he believed in their right to say whatever they wanted to.
-----
Story compiled with contributions from Alex Cabrero and Cleon Wall.
×
Photos