Estimated read time: 2-3 minutes
This archived news story is available only for your personal, non-commercial use. Information in the story may be outdated or superseded by additional information. Reading or replaying the story in its archived form does not constitute a republication of the story.
PROVO -- The first part of what will be 21 miles of water pipeline was installed during a groundbreaking event along the Murdock Canal in Utah County Wednesday.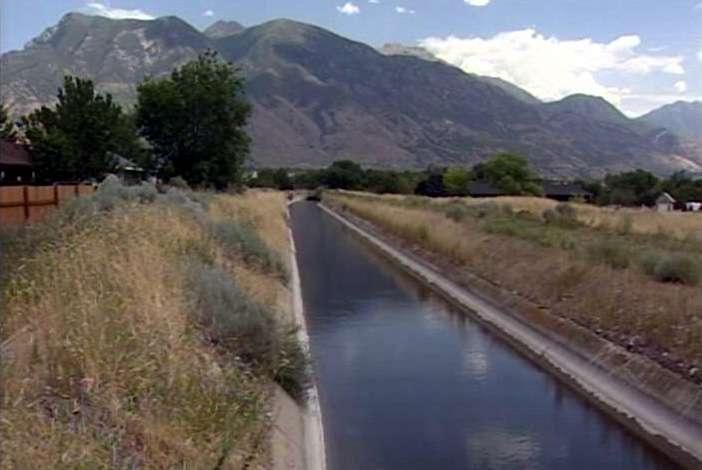 The $150 million pipeline will completely enclose what is now an open canal.
Work on the project will start within a matter of days, with crews installing giant sections of pipe in the canal.
Steve Cain, of the Provo Reservoir Canal Enclosure Project says, "This is the end of the irrigation season and for us the start of construction. So we'll do the majority of our construction through the winter and have the canal in service next summer."
The project will involve 21 miles of pipeline. Each section of pipe is 10 feet in diameter. The water company believes there will be many benefits to enclosing the canal.
"This pipeline makes it so we are much more efficient. We don't lose water to the ground or evaporation. It's safer. We can protect people from drowning in the canal. There are some environmental benefits for the water we save," he says.
When it's completed, the enclosed canal will become a non-motorized trail for joggers, bicyclists and equestrian use.
The engineer of record for the pipeline, Adam Murdock, is excited about the project for many reasons.
"The canal was originally built in the 1850s by my triple great-grandfather, John Riggs Murdock," he explains.
Adam Murdock says it was a coincidence he got a job on the project. He says he has gained new appreciation for those who built the original canal because it was done all with shovels.
"At the time he dug the canal, he was interested in farming his land and being able to get his food," Murdock says. "Now that we are enclosing it, knowing that this pipeline supplies millions of people along the Wasatch Front, is a real honor."
The pipeline will deliver tap water from Provo Canyon to the border of Salt Lake County and towns along the way.
Work on the project will take two years to complete. Water will need to run through the canal again in the spring. About half of the canal still will be open at that point. The pipeline should be finished in the spring of 2012.
The project is being underwritten by canal shareholders, the Central Utah Water Conservancy District, the U.S. Department of the Interior and a $60 million state loan.
------
Story written with contributions from Sam Penrod and The Associated Press.
×
Related stories
Most recent Utah stories