Estimated read time: 1-2 minutes
This archived news story is available only for your personal, non-commercial use. Information in the story may be outdated or superseded by additional information. Reading or replaying the story in its archived form does not constitute a republication of the story.
BRIGHAM CITY, Utah (AP) -- Prosecutors will seek the death penalty against a second suspect in the slaying 21 years ago of convenience store clerk Bradley Newell Perry.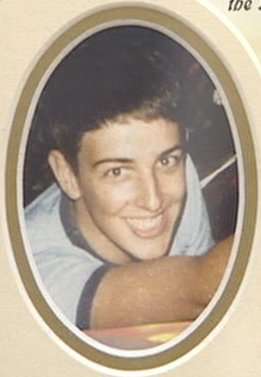 Arraignment of Wade Maughan, 50, on a capital murder charge has been continued to Dec. 5, Deputy Box Elder County Attorney Kevin McGaha said Monday.
Maughan was interviewed in Washington state by Box Elder detectives about Perry's murder earlier this month, and he was transported to Utah on Friday.
The county attorney's office is also seeking the death penalty for Glenn Howard Griffin, 47, of Logan, who was charged earlier.
Police arrested Griffin after they said they matched his DNA with blood on a dollar bill found at the crime scene when Perry was slain.
Perry, 22, was found bludgeoned and stabbed to death on May 26, 1984, at the Texaco Short Stop convenience store on U.S. Highway 89.
Authorities considered more than 300 suspects, processed hundreds of fingerprints and investigated countless tips over the years, with more than 13 agencies working on the case.
Earlier this year, they got a call from the Utah Crime Lab, which reported that Griffin's DNA, a sample of which was taken when he entered federal prison in 2004, matched blood on a dollar bill a perpetrator, pretending to work at the station, gave two customers immediately after the slaying.
The blood on the bill and the man's clothes made the customers suspicious and they contacted law enforcement after leaving.
The customers said the man left the store in a truck with another man.
Griffin and Maughan are being held at the Box Elder County Jail without bail.
(Copyright 2005 by The Associated Press. All Rights Reserved.)
×
Most recent Utah stories