Estimated read time: 2-3 minutes
This archived news story is available only for your personal, non-commercial use. Information in the story may be outdated or superseded by additional information. Reading or replaying the story in its archived form does not constitute a republication of the story.
(KSL News) -- A federal court heard an appeal today from a Utah man sentenced to 55 years in prison for dealing small amounts of marijuana while carrying a gun.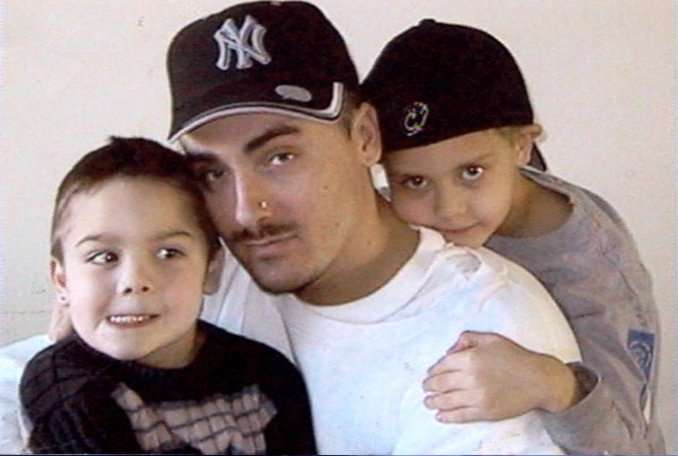 Attorneys for 26-year-old Weldon Angelos told federal judges today the sentence was unconstitutionally long. They asked the judges to send the case back to trial or to overturn the sentence as a violation of Angelos' rights. However, prosecutors told the judges the sentence was legal under mandatory minimums set by Congress and under US Supreme Court precedents.
Angelos' attorneys also argued police searches of Angelos' two Salt Lake City houses were based on a defective warrant and evidence gathered during the searches should be thrown out.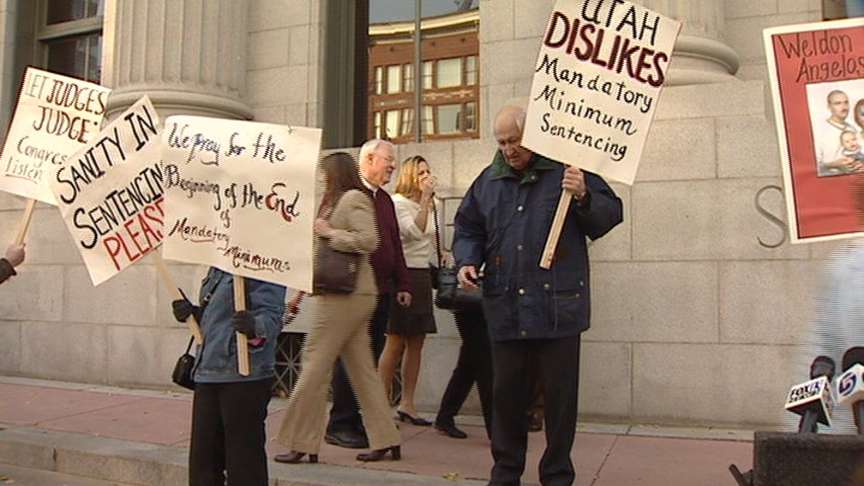 The judges did NOT say when they would rule on the case.
---
**Earlier**Gene Kennedy reporting
A man is convicted of selling drugs with a gun. But some say his punishment makes him the victim.
Lisa Angelos/Weldon Angelos' Sister: "It doesn't make any sense. Fifty-five years and one day. Mandatory minimum. It's not fair to the people out there killing people, raping people, people that I'm actually afraid of."
Fifty-five years in prison. Basically, the rest of his life in prison for a 25-year-old man who sold marijuana while carrying a gun. Many call the punishment outrageous. Today, the convicted man and his family appeal before the 10th Circuit Court in Denver.
Weldon Angelos heard his fate almost a year ago. His family couldn't believe the sentence. Even the judge regretted handing it down, and the people said the system is flawed.
Protestors waved signs against what's known as the mandatory minimum. In other words, federal lawmakers have decided, if convicted of certain crimes, the judge must sentence the criminal a minimum number of years behind bars.
In this case, 55 years for selling marijuana three times to a police informant while carrying a gun. The judge grundgingly gave the mandatory minimum, calling his own sentence cruel, unjust, and even irrational. It's a tougher penalty than many receive for sexual abuse and manslaughter convictions.
Angelos' family and supporters called the decision outrageous.
Jim Angelos/Weldon Angelos' Father/November 2004: "He gave him a death sentence. That's exactly what it is, a death sentence. I'm going to fight it."
Erik Luna/Uni. of Utah Law Professor/November 2004: "I just hope that someday people back in Washington DC will understand the horrible consequences of mandatory minimums and how they affect people's lives."
Robert Lund/Federal Prosecutor/November 2004: "To deter that kind of conduct, congress has acted to impose harsh penalties."
Prosecutor Robert Lund called the sentence fair and constitutional. But since then, more than 150 ex-Justice Department officials have filed a brief with the appeals court calling for change.
And that's where the case picks up this morning. The 10th Circuit Appeals Court in Denver will hear it at 9 a.m. We'll keep you posted on where it goes from here.
×
Most recent Utah stories