Estimated read time: 2-3 minutes
This archived news story is available only for your personal, non-commercial use. Information in the story may be outdated or superseded by additional information. Reading or replaying the story in its archived form does not constitute a republication of the story.
John Hollenhorst reporting A Utah man shed tears of joy this week. There's new supporting evidence for his legendary story of a bizarre encounter with billionaire Howard Hughes.
For almost four decades, Melvin Dummar skeptics have outnumbered believers.
Melvin Dummar was called a liar, a forger and a crook after his name turned up in a handwritten will. It was supposedly written by eccentric billionaire Howard Hughes, but it was dismissed as a hoax by a jury.
Now Dummar is delighted by new evidence.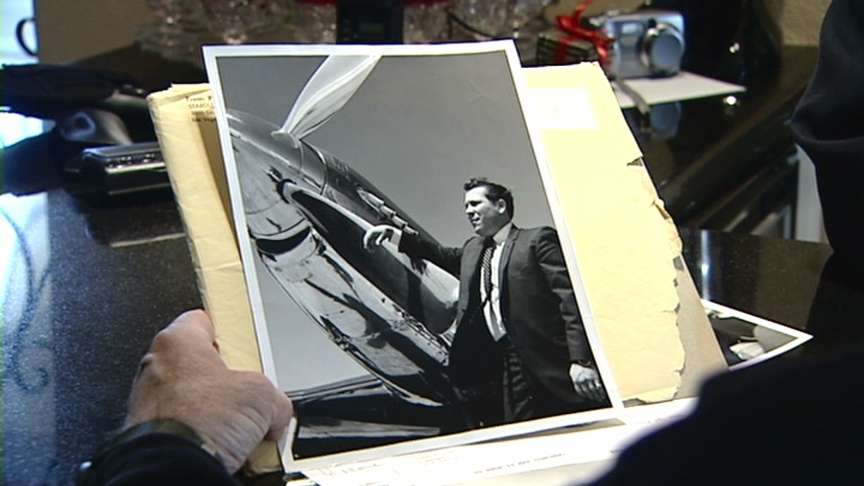 A new book on the case is by former F.B.I. investigator Gary Magnesen. When he read his inscription, Melvin Dummar had tears is eyes.
Gary Magnesen, Former F.B.I Investigator: "It's been a long tough road. But we've made it. The truth is now out."
Melvin Dummar, Beneficiary in Disputed Will: "I've taken a lot of harassment and criticism through the years. Hopefully now this will help."
When he began his investigation, Magnesen was skeptical of Dummar.
Gary Magnesen, Former F.B.I Investigator: "I thought he was a little on the kooky side. Because it's a fantastic story. "
The improbable legend of Melvin & Howard was portrayed in the Oscar-winning movie. Dummar supposedly found the billionaire bleeding and injured in the desert in 1967 and drove him back to Las Vegas. Nine years later, the billionaire named the gas station attendant in his handwritten will.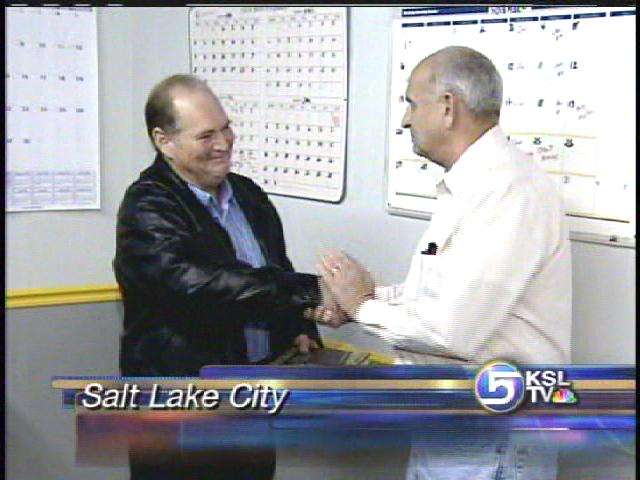 A jury threw it out as a forgery. But the book reveals a new witness, former Hughes pilot Bob Deiro. He says he flew the billionaire to a remote brothel in that same area in 1967. When Deiro fell asleep, Hughes disappeared.
Magnesen now believes Hughes was beaten and robbed outside the brothel.
Gary Magnesen, Former F.B.I Investigator: "Howard was there. We know why he was there. We know the condition he was in when he was there. And Melvin saved his life. And that's why he was trying to reward Melvin."
Supporting details convinced Deiro his former boss really did write the will.
Bob Deiro, Former Hughes Pilot: "For Dummar to have made this up, to create this, he'd have had to be a genius. To do this he'd have to know the internal operations of the Hughes tool company. And no gas station attendant from, with respect to Mr. Dummar, is going to have that kind of knowledge."
Legally, the case would be nearly impossible to re-open. But Dummar says he feels entitled to the money.
Melvin Dummar, Beneficiary in Disputed Will: "At first I didn't care one way or the other. But after all the harassment and the abuse that myself and my family's been through, yeah, I think I deserved it, now."
If the jury in the 1970's had believed Dummar, he would have received about 150 million dollars, one-sixteenth of the Hughes fortune.
Instead, the money was divided up by the IRS and 22 Hughes cousins.
×
Related links
Most recent Utah stories