Estimated read time: 2-3 minutes
This archived news story is available only for your personal, non-commercial use. Information in the story may be outdated or superseded by additional information. Reading or replaying the story in its archived form does not constitute a republication of the story.
Paul Nelson, KSL Newsradio Some pawn shop owners admit they're in a business that many people would call "questionable." So, how are shops across the country and in Utah trying to change this image?
That kind of reputation is what pawn shop owners say they have been fighting for many years. Witzel's Pawn Co-Owner David Witzel says, no matter what you may think, they will not take merchandise with mysterious scratches over the serial number. "The law provides that we take it with a serial number and a description, and we ask a lot of questions because I'm the one that's going to lose," Witzel says.
But, many cities across the country still think pawn shops represent the seedy underside of their population. Recent reports say 72 percent of voters in North Las Vegas say they don't want pawn shops in their city. One city in Maryland will reduce the number of pawn shop licenses if any of the existing stores has their license revoked. Even Witzel recognizes they can have a bad reputation. He says, "Most of it is what they see in the movies and the sleaze that is associated with pawn shops."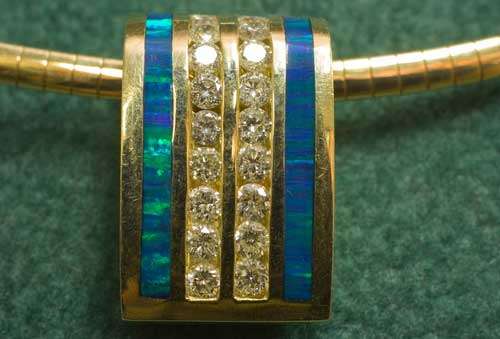 Witzel says he's seen many occasions where people try to sell stuff that's obviously not theirs, like a 19-year-old kid trying to unload a brand new Rolex. He also says, because of this reputation, some people think pawn shops will take anything. "Junk is still junk," Witzel acknowledges.
Apparently one kind of questionable item keeps finding its way to pawn shops. "Electronics, if you don't check it all the way through. I've got a back room full of it," Witzel says.
But, he says it's hard to filter out all of the old stuff, like movies for example. In the store is a copy of the 1988 film "Glitz" starring Jimmy Smits and Night Court's Markie Post . "Movies are 100, 150 at a time. You don't go through and look at them. If there's a questionable one in there and we see it, we'll throw it out," Witzel says.
He says most of his customers are repeat business who can't make it from payday to payday. "To bring in a nail gun or to bring in a watch or a piece of jewelry is a lot easier than not making it until next month," he explains.
The number of pawn shops has almost doubled since the late 1980's.
×
Most recent Utah stories