Estimated read time: 2-3 minutes
This archived news story is available only for your personal, non-commercial use. Information in the story may be outdated or superseded by additional information. Reading or replaying the story in its archived form does not constitute a republication of the story.
WEST VALLEY CITY -- A West Valley City woman wins our High 5 this week for going above and beyond in being a good neighbor. After one of Cheryl Mathias's neighbors was diagnosed with cancer, she jumped into action to help take care of his yard and home in his absence.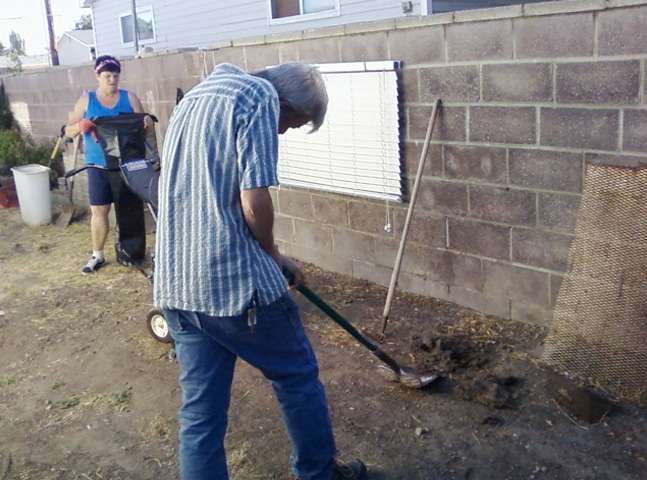 Rose Elkins nominated Cheryl for the High 5. Rose says the only reason Cheryl did it was to put a smile on someone else's face.
"She says, 'I have nothing to gain from this except to see Bob smile.' She over-extends herself, a very thoughtful and caring person. She has a heart of gold," Rose said.
Cheryl did the gardening and painted some of the trim on her neighbor Bob's house. She got people to volunteer to redo the lawn, shrubs and patio.
"She even bought him a patio furniture set so he could go out there and sit and relax," Rose said.
Bob's daughter said of her father, "He tries to get out there all the time, and she was over there for two or three months helping him. Cheryl does this kind of stuff all the time. This is one of so many things, and my dad is so grateful."
We asked Cheryl what she hoped to accomplish by helping.
"Just so when he wanted to go out and rest he had a place to go out and sit and rest. I don't have a whole lot, but I have more than (he) had. I thought why can't he just go out and sit and enjoy his backyard?" she said.
As part of the High 5, Cheryl received a gift basket from Les Schwab, which includes a $100 gift certificate for services there.
If you know someone who deserves a High 5, nominate them here.
E-mail:bwalker@ksl.com
×
Related links
Most recent Utah stories