Estimated read time: 2-3 minutes
This archived news story is available only for your personal, non-commercial use. Information in the story may be outdated or superseded by additional information. Reading or replaying the story in its archived form does not constitute a republication of the story.
Tonya PapanikolasGas thefts seem to be growing more and more common as gas prices rise. Police say they believe gas siphoning is happening more than the numbers show.
Auto parts stores say they're seeing the proof as customers try to prevent future gas thefts. Police say any time a commodity like gas jumps in price, thieves think it's a lot more lucrative to steal it.
The Napa Auto Parts store in Riverton has three company trucks employees use for deliveries. At the end of the day, workers park them in front of the store. But over the last month, employees started noticing something wrong. Napa Auto Parts Assistant Manager Rick Linnarz says, "Several times we'll come in, in the morning and we're out of gas, and we know we've just filled it the evening before."
The assistant manager realized pretty quickly someone was siphoning gas from the trucks, taking 10 to 20 gallons at a time. "We've probably lost, oh, I would say at least four or five tanks of gas," says Linnarz.
The Salt Lake Police Department says it's hard to track gas siphoning because people don't always report it, and thieves can be sneaky. Detective Jeff Bedard of the Salt Lake City Police Department says, "If somebody were to steal several gallons of gas, the owner of the vehicle may not even recognize that gas had been taken from their car."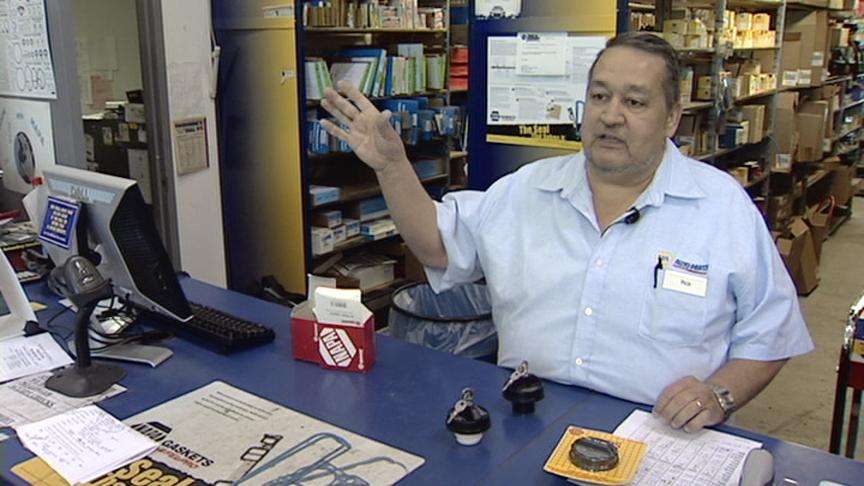 But Linnarz says working at an auto parts store, he sees the amount of customers victimized by gas thieves. He says, "Different companies around the area have come in and said, 'We need some locking gas caps. We've lost, you know, three tanks of gas this week.'"
Those locking gas caps were the answer for Napa. Employees put them on all three of their trucks and haven't had a problem since.
Linnarz says right now, those locking caps are so popular with customers, it's hard to keep up with demand. "We get freight every couple days, and we still run out before we get more in, all the time."
Gas thieves tend to target cars in places and at times when they think no one will catch them. If it has happened to you, police say it's important to report it because these types of criminals don't generally just do it once and stop.
×
Most recent Utah stories