Estimated read time: 2-3 minutes
This archived news story is available only for your personal, non-commercial use. Information in the story may be outdated or superseded by additional information. Reading or replaying the story in its archived form does not constitute a republication of the story.
Alex Cabrero ReportingSome people in Ogden spent the day getting used to their new homes. They had to move after their apartments burned to nothing two nights ago.
Twenty-four apartments burned in the fire. That made for a lot of people who had to escape. One woman who did, says she's only alive today thanks to her guardian angel.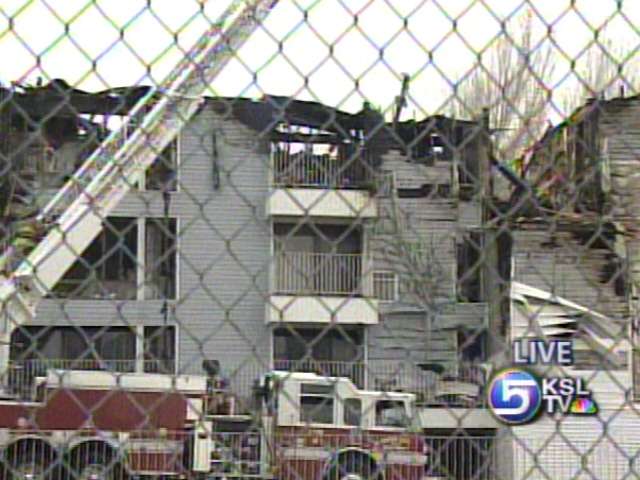 Kathleen Christensen's new apartment is perfect.
Kathleen Christensen, Resident: "There's fire sprinklers so I feel real safe."
More than anything she wants safety. She barely escaped her other apartment when it began burning Wednesday night.
Kathleen Christensen: "As soon as I opened the fire door it back-drafted back and filled the hall with black smoke."
She couldn't see a thing.
Kathleen Christensen: "A big black smoke came at me and I needed to take in oxygen, and just as I took it in it was that black smoke. And it was like, whoa. It burned and I couldn't breathe."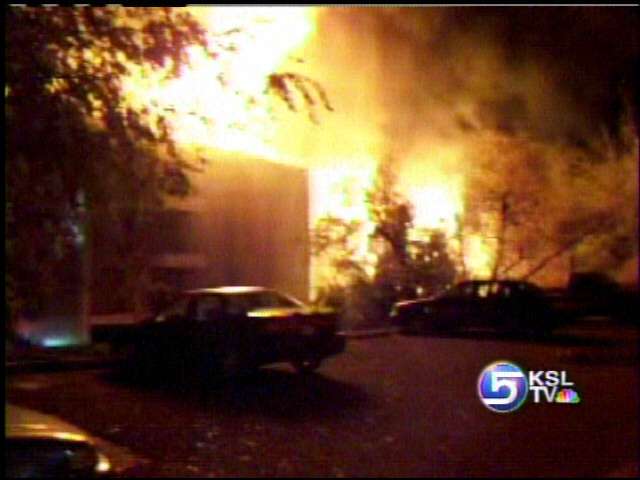 Christensen started to pass out and thought she was going to die, when out of the black smoke came a hand.
Kathleen Christensen: "He reached his hand in there and felt around and grabbed me by my shoulder, and said, 'I got you baby.' That's all I remember hearing."
That hand belonged to Ty Rogers. He pulled six people out of the building, but he still doesn't think he's a hero.
Ty Rogers, Rescuer: "I wasn't really a hero 'cuz somebody died. See that's how I look at it."
Rogers now has scars from exploding glass, glass burned into his knee, and an eviction notice.
Ty Rogers: "It was my roommate who did this. He's got issue problems."
Jacob Leoncini, the man police say intentionally set this fire, lived with Rogers.
Ty Rogers: "I feel like they think I had something to do with it.
We spoke to the apartment managers about this. They admit Rogers received an eviction notice, but say it was before the fire and say it has nothing to do with who his roommate was.
Ty Rogers: "I was just trying to help the guy out because he had no place to go."
Now, maybe, neither will Rogers.
Ty Rogers: "All I want is for the people to be okay, and I want management to recognize I had nothing to do with this."
Again, the apartment complex manager says it has nothing to do with who his roommate was. They say it was because he didn't pay his rent. Rogers says his rent is paid in full through December. Regardless, people there are calling him a hero.
×
Most recent Utah stories