Estimated read time: 2-3 minutes
This archived news story is available only for your personal, non-commercial use. Information in the story may be outdated or superseded by additional information. Reading or replaying the story in its archived form does not constitute a republication of the story.
Gene Kennedy Reporting"I'm really happy they caught him but sad that he's gonna spend a lot of time for something so frivolous."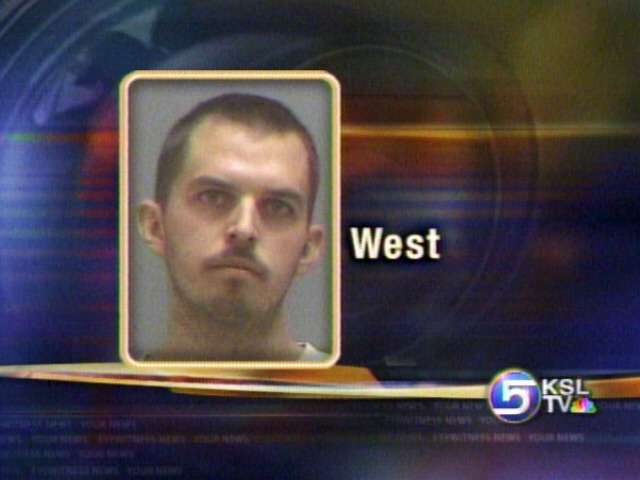 The owner of a West Valley pharmacy reacts after learning the man who allegedly stole Oxycontin from her is now behind bars.
But first, overnight was an armed robbery in Provo. They say the suspect went into the pharmacy at a Smith's grocery store on Freedom Boulevard and pulled out a handgun. He demanded Oxycontin. The pharmacist complied, handing over several pills. Then the suspect took off.
Police are looking for a man about 5feet, 9 inches tall, about 180 pounds with a dark complexion. He was last seen wearing a red baseball cap, light colored jeans and a gray sweatshirt with dark stripes on the sleeves.
Meanwhile, West Valley Police say they've caught the man who stole Oxycontin from the Pioneer Valley Pharmacy in early October. And we've learned this morning the suspect may have known the pharmacists.
The pharmacist learned of the arrest this morning. When told the accused is a man named Troy West, she said that name rings a bell. He's been in before.
"He's a patient who's been here before."
Wan Horng, Pharmacy Owner: "One time he accused us of shorting him some medication. We said, 'no we triple counted that, it shouldn't be a problem.'"
Pharmacy Owner Wan Horng believes that argument may have motivated the suspect to rob the Pioneer Valley pharmacy in early October. West Valley Police say the man in the surveillance video is 25 year-old Troy West. He allegedly jumped over the counter with a spray bottle. He told the pharmacist acid was in it, then sprayed her.
But it was gasoline, which is still traumatic, and the suspect took off with several Oxycontin pills. It was the third time someone robbed the business for that drug in a year and a half.
A lot has changed in just a month...a sign on the store's door tells customers they now have wait at least 10 minutes for Oxycontin prescriptions; the drugs are kept in safes.
Wan Horng: "Because of him, we got two big safes, we have security upgraded cameras. It cost me over 10-thousand dollars to upgrade the pharmacy."
And if Troy West is indeed the robber, the owner says she just doesn't understand.
Wan Horng: "I mean, for a few hundred dollars of medications, you are now going to spend the next 20 years behind bars. s that worth it? To me it's not."
Pharmacists tell us Oxycontin has several appeals. For people who sell it, it's easy money. One pill costs six bucks at the pharmacy but 80-dollars on the street. Some say it's also the latest "designer drug", popular because of all the press coverage. But for those who use, it's a very addictive painkiller on par with morphine.
×
Most recent Utah stories