Estimated read time: 2-3 minutes
This archived news story is available only for your personal, non-commercial use. Information in the story may be outdated or superseded by additional information. Reading or replaying the story in its archived form does not constitute a republication of the story.
Brooke Walker ReportingToday begins high school football semi-finals, which means the season is over for many local teams. But at least one team doesn't feel like they are walking away empty-handed.
At Riverton High School this season brought a special lesson from a special team member, the team manager, who demonstrated that sometimes being a winner has nothing to do with the score.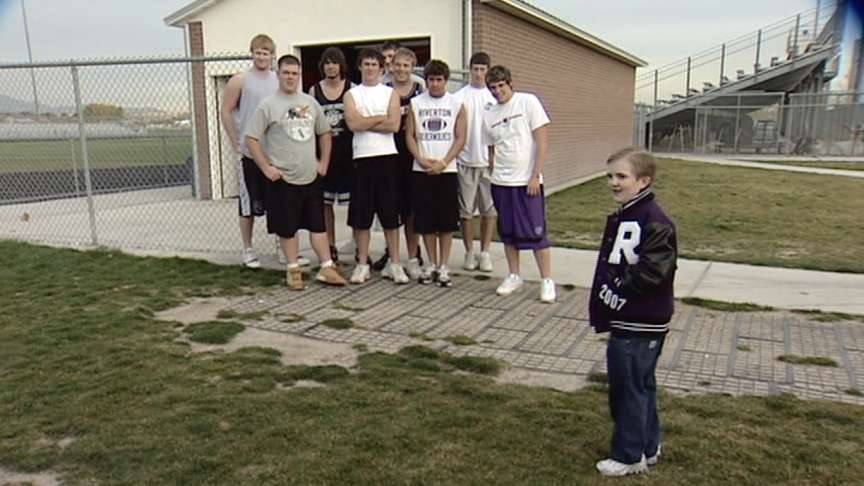 On the field he's just one of the guys. But off the field he's tackled some pretty tough challenges.
Jacob Cram: "You just do what you can do and try your best."
Reporter: "Is it hard to stay positive?"
Jacob Cram: "Sometimes. You just take it one day at a time."
Seventeen-year old Jacob Cram was born with Cyanotic Congenital Heart disease. Doctors told his parents they did not expect him to live past the age of five. Years of medication and four-open heart surgeries contributed to Jacob's small size, but he hasn't let that slow him down. He's now a junior at Riverton High School--healthy, happy and hardworking.
Aside from maintaining a 3.7 GPA, he is also the football team manager, a job he takes seriously.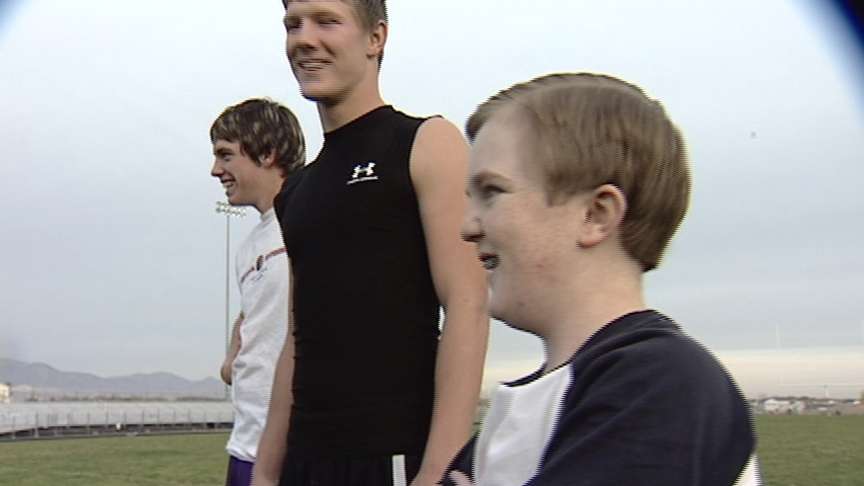 Jacob Cram: "I get equipment ready for the games, get them water, cheer them on."
All tasks the team appreciates, so they pitched in and bought him something that seemed more than appropriate.
Jacob Cram: "I was pretty surprised.>"
A letterman's jacket specially made just for Jake.
Matt Fuller, Team member: "Whatever you need he'll be there for you. You broke your helmet, he'd be right there. You need water, he'd grab it for you."
Chris Savage, Team member: "I play not just for myself, but for Jake."
Doctors want Jacob to undergo a heart transplant. The decision is up to him, but for now he's too busy to take the time off.
Jacob Cram: "Eventually I'll go on a mission, but after that probably go to college and then med school."
And of course he has to get ready for next season.
Because of his dedication to the school and the team, teachers at Riverton will present Jacob with the 2005 Riverton City Choice Award.
×
Most recent Utah stories