Estimated read time: 2-3 minutes
This archived news story is available only for your personal, non-commercial use. Information in the story may be outdated or superseded by additional information. Reading or replaying the story in its archived form does not constitute a republication of the story.
Team CoverageThousands of Utahns gathered today at dozens of ceremonies to honor the men and women who dedicated their lives to defending our country; in some cases giving their lives.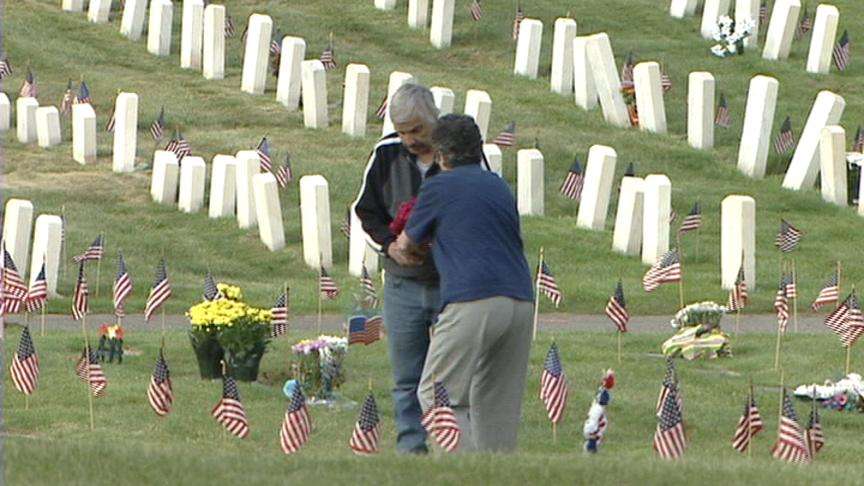 This Memorial Day marked a sad first for the family of four-year-old Nicholas Parr. Though Parr does not have a full understanding of what Memorial Day means, he's experienced the loss so many talk about today firsthand. Nicholas Parr says his dad was in the Army and was killed in Iraq. He says that today he was remembering his dad.
Nicholas' father, specialist Brandon Parr from West Valley, was killed in March when an IED hit his armored vehicle in Iraq.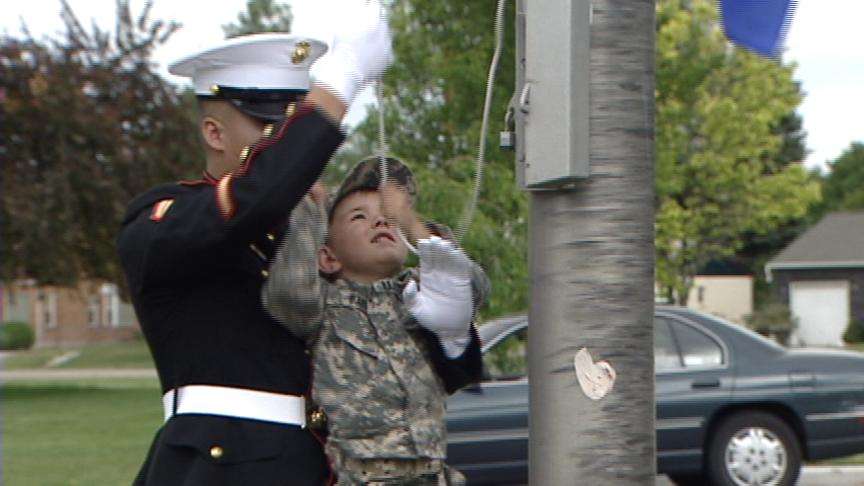 Parr was held up by a Marine as they raised the American and military flags at Sugarhouse Park. Today, his family and friends sat on the first row in front of the flagpole to honor him and the other servicemen and servicewomen who have lost their lives.
Their presence was meaningful to Maria Pia who was instrumental in providing the flagpole for the ceremony. Pia says, "It's part of our freedom. And I've had children that's been in the war, so it's been very important to commemorate and I'm so glad that a flagpole has been put to such a good use."
There were only 15 or 20 people, but it was a very meaningful ceremony. The flags were at half-mast this morning to honor veterans that have died. At noon, the flags were raised to honor the veterans that are still serving.
Senator Bob Bennett spoke at Larkin Sunset Gardens. He touched on the importance of teaching children the importance of remembering veterans. "Pretty soon it's 'Who is this?' Well, let us tell you about him, about her, and the family stories begin," said Sen. Bennett.
Retired Maj. Alden Rigby marked a new chapter in his life at Hill Air Force Base. The Word War II pilot, who downed five German fighters, was inducted into the Utah Aviation Hall of Fame. He humbly accepted, passing the credit off to his comrades. Rigby said, "Each of those would have done the same on the January the First of '45 given the same circumstances. I just happened to be in the right place at almost the wrong time." The base also honored Utah's fallen with a flag ceremony.
Thousands of American flags were handed out at Redwood Memorial Gardens. After a brief ceremony, people spilled into the cemetery leaving the flags for those lost, but not left behind.
Since 2001, 38 Utahns have died in Iraq or Afghanistan.
×
Most recent Utah stories