Estimated read time: 2-3 minutes
This archived news story is available only for your personal, non-commercial use. Information in the story may be outdated or superseded by additional information. Reading or replaying the story in its archived form does not constitute a republication of the story.
SYRACUSE -- Police are looking for a Sandy man accused of kidnapping and threatening to kill his former in-laws Wednesday evening. Investigators say a fight over the custody of a 2-year-old boy led up to it.
Josh Cronin, 29, is estranged from his wife Desiree but has visitation rights with his son. On Sept. 29, Cronin picked up his son for a scheduled visit but failed to return three hours later as arranged.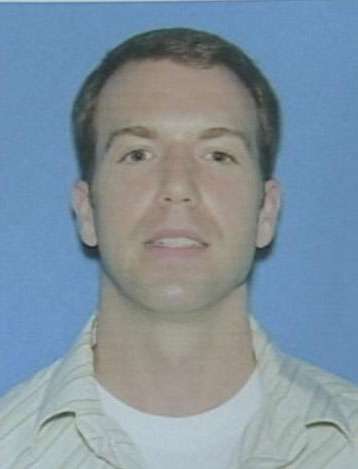 Desiree called police, but was told that because it was a civil matter there was not much they could do.
When Cronin later called his in-laws to arrange a meeting for Wednesday night, the couple was under the assumption he would be returning the child.
The victims told investigators they agreed to meet Cronin, 29, at an empty parking lot in Syracuse. But instead of returning the boy, who was not with him, Cronin demanded to see his ex-wife.
The couple refused, because of a protective order Desiree has in place against Cronin. That's when police say Cronin pulled a handgun and threatened to shoot the couple if they didn't take him to their daughter.
Police say Cronin forced the couple to drive, but the mother-in-law was able to escape after a few minutes when the car was stopped at a light. Cronin continued to force his father-in-law to drive, who returned back to the parking lot where they original met.
"[Cronin] instructed the gentleman to drive back down here," Cronin said. "When they got to the bowling alley, [Cronin] got out of the back seat and ran."
It turns out the boy at the center of the custody fight was safe with Cronin's sister in Salt Lake City. He has been reunited with his mother.
Desiree says she now fears for her safety after what happened to her parents. She is hopeful police will find Cronin soon.
"I definitely feel like I was the main target of it," she said. "I mean, I feel bad that my parents were in that situation but, you know, we're definitely all fearful of it until he's caught."
Police are now looking for Cronin, who has been charged with aggravated assault and kidnapping. A warrant has been issued for his arrest.
Cell phone records show that he was recently in the Lehi area. He is believed to be driving a rental car, a gold Toyota Camry or Corolla.
×
Most recent Utah stories