Estimated read time: 2-3 minutes
This archived news story is available only for your personal, non-commercial use. Information in the story may be outdated or superseded by additional information. Reading or replaying the story in its archived form does not constitute a republication of the story.
Shelley Osterloh ReportingA University of Utah lab will soon be only the second in the country to be testing for banned substances in Olympic athletes. It is another legacy of the 2002 games.
It is a very exclusive group: only 35 labs in the world are accredited by the World Anti Doping Agency, also known has WADA. Here in the US, only a lab at UCLA, and soon the University of Utah have the accreditation to drug test Olympic athletes.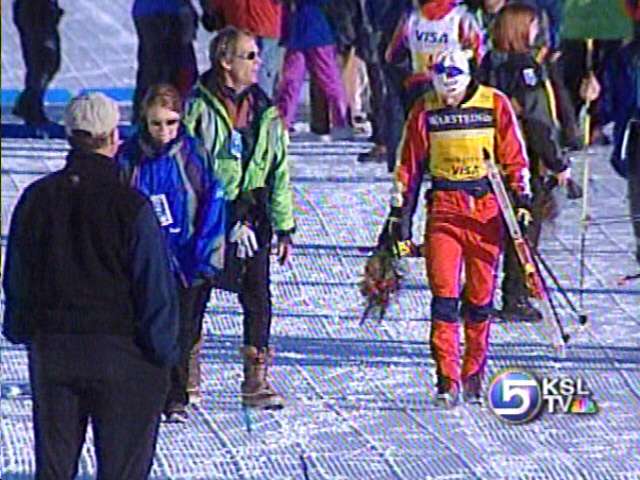 Already, the Sports Medicine Research and Testing laboratory tests for the NFL and other professional and college sporting groups. Whether its' NFL players or World Cup skiers, if you look closely you are likely to see doping officials nearby.
At this cross-country ski event the escorts stay close to winning athletes until they supply a urine sample. The test kits are sealed, numbered and sent to a lab for testing. Soon the lab at the U will have that accreditation from the World Anti Doping Agency to test for banned substances in Olympic athletes.
Dennis J. Crouch, Director, Sports Medicine Research & Testing Lab: "Yes it's evolving very very rapidly. In fact I think that's one of our challenges is just to stay up with the dynamics of the field."
For more than 30 years the U's Center for Human Toxicology has been involved in forensic cases like testing the crew of the Exxon Valdez, Elvis, Howard Hughes, and the ephedrine deaths. But just this summer, the center opened a separate lab for sports medicine and testing. Blood and urine samples are put through a series of chemical processes that extract certain drugs from the samples.
Dennis J. Crouch, Director, Sports Medicine Research & Testing Lab: "And some of the ones that have been detected lately are the same steroid Ben Johnson used. Some of the most esoteric ones are associated with Bbalco are the designer steroids and it seems that they were chemically modified to preclude their detection without changes in the technology that is designed to detect them."
Some of the banned substances they are testing for may be designer steroids, but they could also be medications that are available commercially over the internet; they could be veterinary medicine or animal steroids. Other substances might be narcotics, EPO, Beta Blockers or masking agents such as diuretics.
Technicians say they enjoy the work, but also feel good about helping to keep sports fair.
Matthew Slawson, Associate Dir., Sports Medicine Research and Testing Lab: "But I guess there's a higher level of making sports and sporting a more fair process and defeating cheaters that gives it more meaning on a global scale."
The Sports Medicine Research and Testing Lab is already testing athletes in the NFL and college sports. For all we hear about performance enhancing drugs, it happens rarely. Only about 2% of athletes test positive.
×
Most recent Utah stories