Estimated read time: 3-4 minutes
This archived news story is available only for your personal, non-commercial use. Information in the story may be outdated or superseded by additional information. Reading or replaying the story in its archived form does not constitute a republication of the story.
SALT LAKE CITY - Thirty-nine Utah soldiers are back home after a diverse mission in Iraq during the past year, finishing their tour during a larger drawdown of U.S. combat troops.
The National Guard troops touched down in Utah at about 4 p.m. Tuesday, their families waiting to welcome them home.
It's been a long year for the troops and the families of the 2-285th Aviation Unit. They are some of the last combat troops out of Iraq.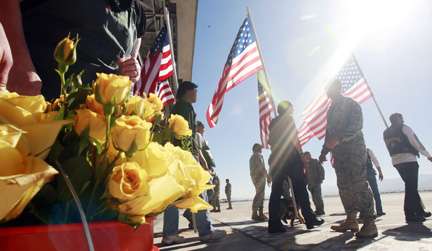 As the plane taxied to the waiting families, they couldn't contain their excitement.
The UH-60 Blackhawk helicopter unit did everything from transporting troops and supplies to carrying foreign ambassadors around to visit their troops.
The unit is made up of helicopter pilots, mechanics, crew chiefs, door gunners and fuel handlers. The soldiers even provided air security for the Iraqi elections, flying over polling places to make sure nothing unusual or illegal was going on.
This was the first time the Utah Army National Guard's 2-285th Aviation has deployed, but that does not mean the detachment is inexperienced.
Chief Warrant Officer 3 Andrew Lovejoy, a maintenance test pilot, spent 18 months in Iraq five years ago. Pilot Chief Warrant Officer 4 Dale Zesiger is the detachment's only grandfather.
The detachment is comprised of 45 men and women. Specialist Rachel Hunt is a crew chief, who said the overall mission turned out to be much different than anticipated. "We were like the 'everything' group. We were busier than we expected," she said.
Specialist Derek Peterson and his wife Lynnie were separated by deployment when their daughter Ava was only two weeks old.
"I'm still in shock. I can't believe how big she is now, and she's got all this hair and is walking around. It's craziness," Peterson said. "I love her."
When asked what was difficult about having her husband gone for so long, Lynnie replied, "What isn't tough? I mean, especially with kids. It's hard enough, but he missed all the firsts."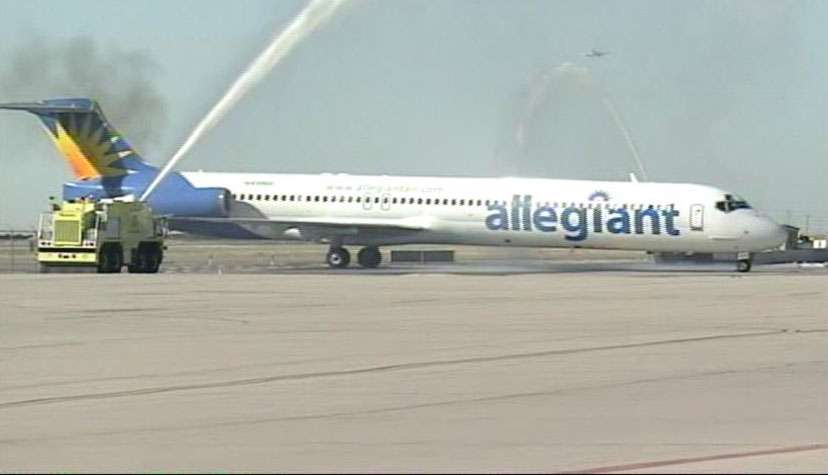 Crew chief PFC Paul Ayers was not part of the detachment that deployed but was at the Air Guard base Friday to greet his sister, Aubree, who did. Also a crew chief, Spc. Aubree Ayers set the pace for Paul, her older brother, who abandoned plans to become a landscape architect and joined the National Guard.
"I decided she had a much cooler job than me, and I couldn't let my little sister have a cooler job," he said.
Paul Ayers said their communication while she was in Iraq included some family talk, "But we talked a lot of shop, and she knows a lot of people who are in my unit," he said. Paul is scheduled to deploy to Afghanistan next year.
The group is home after spending a week at Fort Sill in Oklahoma for the past week, going through the demobilization process.
Sgt. Jason Townsend said the mission was worth the sacrifices. "For us it was an important deal, trying to close out business that we started a long time ago and just leaving the country of Iraq able to take care of business on their own without us," he said.
"The good news of their story is everybody came home safe," said Battalion Commander Lt. Col. Peter Adams.
A total of 50,000 U.S. troops remain in Iraq, with a deadline for full withdrawal by the end of 2011.
The 39 Utah soldiers hail from 22 different cities from North Logan to Hurricane, Brigham City, Tooele and many cities in between.
The returning solders will now be catching up with events their families undertook during the past year. For the Lovejoys, that included a family clothing drive. With help from neighbors and their church community, the family put together clothing and hygiene kits and shipped 540 pounds of goods to husband and father Andrew in Iraq, where the Blackhawk crews dropped them as "clothing bombs" from their in-flight helicopters.
Everyone cleared out of the base pretty quickly, eager to make up for lost time with their loved ones.
------ Story compiled with contributions from Jed Boal and Steve Fidel.
×
Most recent Utah stories