Estimated read time: 2-3 minutes
This archived news story is available only for your personal, non-commercial use. Information in the story may be outdated or superseded by additional information. Reading or replaying the story in its archived form does not constitute a republication of the story.
Coco Warner ReportingThe biggest shock to your system this winter probably won't be the drop in temperature, but the increase in your utility bill! The cost of heating our homes this winter is expected to go up and up.
Today we're not looking at how attractive or comfortable a home is, today we're looking at all the ways that cold air is making its way into your home this winter-- and all of the ways costly heat is making its way out.
Mark Eldredge, Energy Code Specialist: "The heated air that you're paying so dearly for is just literally being sucked right out of here."
It's a lovely fireplace, but that's not why our energy code specialist noticed it first thing when he walked in, because fireplaces are notorious areas that lose heat. Other places? Windows.
Mark Eldredge: "This right here is a good place for air-- unwanted air to enter your house."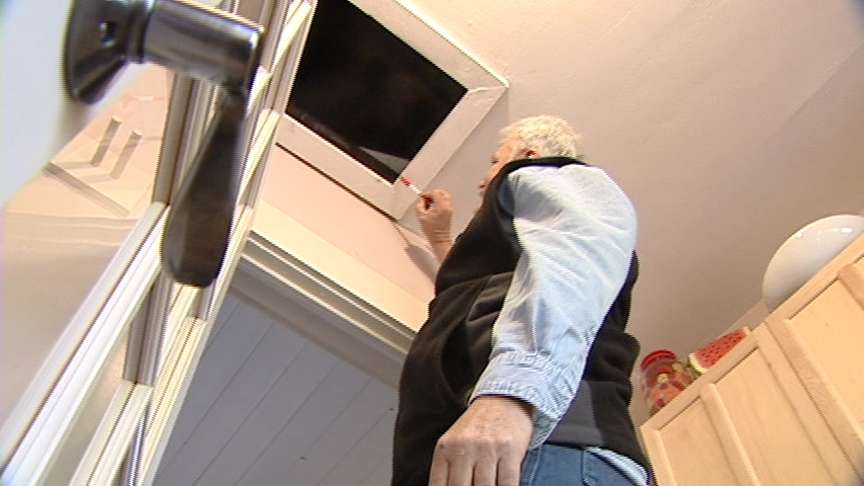 And perhaps one of the biggest culprits is the attic.
Mark Eldredge: "A lot of heat that you're paying for is actually being pushed out of there."
And there's actually a fairly simple way to see where you are either losing or gaining unwanted air in your home-- just look for the cobwebs.
Mark Eldredge: "You've got cobwebs-- that's a visual indicator of air movement. Spiders will build their nests where there is air movement to catch food."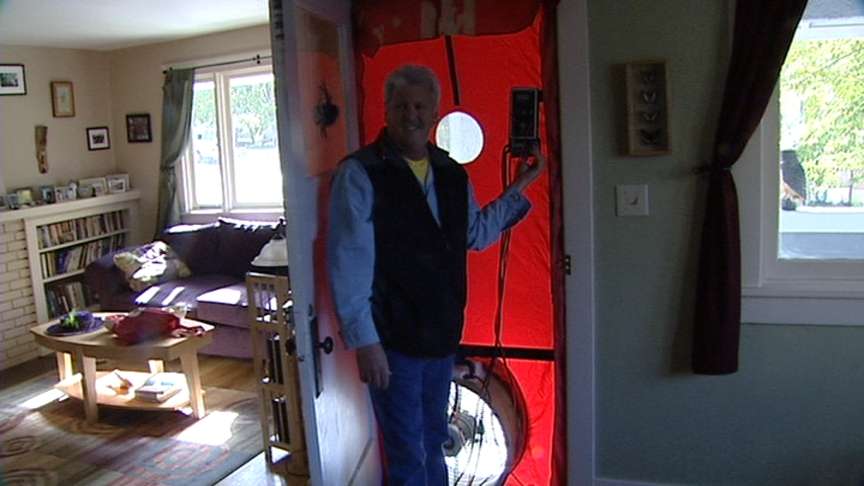 And if the cobweb test isn't thorough enough for you, Mark uses what he calls a blower door and then chemical smoke to see exactly where homeowner's are losing heat.
Mark: "Roughly 3038 cubic feet moving per minute."
Home Owner: "What's a good score?"
Mark: "Well, what we try to achieve is a natural air change that is basically equates to, is what you want the heated air that you paid so dearly for to stay in the envelope for about three hours."
And Mark predicted that home was only keeping its heat for an hour.
So here a list of trouble spots in your home that may be costing you money...
An open fireplace - Leaky windows
Attic door
Plumbing and electrical wiring
Vents
And your furnace.
Now that we've told you what to look for, tomorrow we're going to tell you how to fix the problems.
×
Related links
Most recent News stories