Estimated read time: 2-3 minutes
This archived news story is available only for your personal, non-commercial use. Information in the story may be outdated or superseded by additional information. Reading or replaying the story in its archived form does not constitute a republication of the story.
SALT LAKE CITY -- Problems with money? You're not alone.
We've received hundreds of e-mails in response to Deseret Media Companies' new initiative, "Imagine a Happier You," which is designed to help women be more secure with money. In return, KSL will highlight some particularly inspiring stories of women overcoming financial struggles.
Kandice Spencer hit rock bottom not just with her bank-account balance, but with her life. She has some advice on how to turn it all around.
---
None of us ever really moves past who we are and what we've created for ourselves if we can't take responsibility for how we got there.
–Kandice Spencer
---
The Kandice from three years ago probably wouldn't recognize the Kandice of today. A happy mom, whose biggest problem at the moment is that her son has his shoes on the wrong feet.
The Kandice of 2007 had seemingly run out of chances. She was addicted to methamphetamine, her kids had been taken away by the state and she was more than $30,000 in debt. She was also in jail, a place she'd been before.
This time around it was different -- she was terrified she'd lose her two boys for good. It was the push she needed to change.
What is... Imagine a Happier You?

Imagine A Happier You (IAHY) is a Deseret Media Company initiative created to help women conquer their financial problems through an engaging and interactive campaign. The intiatives goals are to educate, elevate, and connect women.
"I don't think there's anything about coming out of being a drug addict and being clean and sober that isn't overwhelming," Kandice says. "It's all overwhelming."
Kandice got off the drugs and has been sober since July 7, 2007. She followed every requirement the state laid out to get her boys back -- securing a place to live and finding a job. But the debt still loomed.
Even when she didn't have the money, she called creditors and explained her situation. "Trust and believe that I admit I owe the debt. I spent your money. I know I have to repay it. I don't believe in filing for bankruptcy," she says.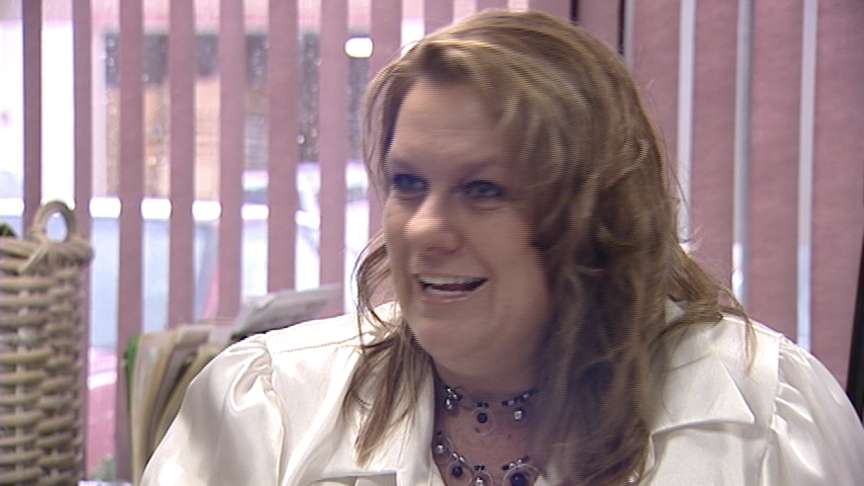 Many she says were willing to work with her when she did have the money. Some forgave it entirely. The family learned to live without anything that wasn't a necessity.
But the key, Kandice says, was living one day at a time -- paying off one bill at a time.
"You can't accomplish everything at once, so why stress about everything at once?" she says.
Kandice is proud to share her story, with the hope it will help other women who find themselves in similar situations get back on their feet.
"None of us ever really moves past who we are and what we've created for ourselves if we can't take responsibility for how we got there," she says.
Next, Kandice wants to begin saving for retirement.
For more information on that topic, as well tips on how to get out of debt, visit the "Imagine a Happier You" website.
E-mail: sdallof@ksl.com
×
Related links
Related stories
Most recent Utah stories