Estimated read time: 2-3 minutes
This archived news story is available only for your personal, non-commercial use. Information in the story may be outdated or superseded by additional information. Reading or replaying the story in its archived form does not constitute a republication of the story.
SALT LAKE CITY — Undercover police officers investigating a suspected drug dealer arrested the man for child porn and sodomy after he showed informants pictures of himself and several young boys engaging in sex acts, prosecutors say.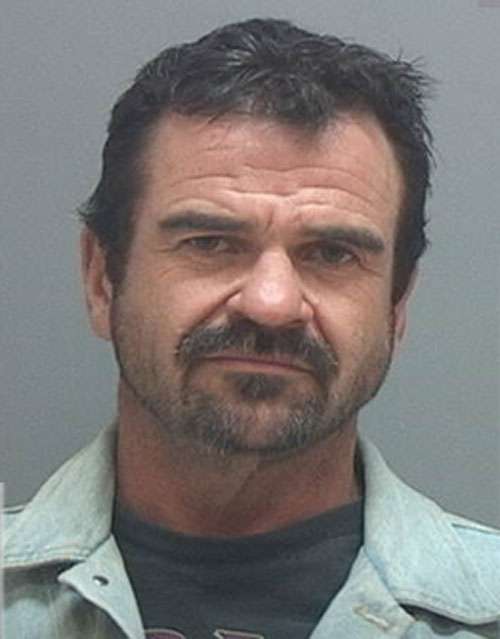 When the police served a warrant at the man's residence at 1865 S. Wasatch Dr, the 54-year-old man was undressed while sitting at a table looking at a computer screen with pictures of nude males on it, according to charges filed in 3rd District Court on Thursday.
Police received information from a confidential informant that Kent Peter Frandsen, had shown him a laptop with several pictures of young boys engaged in sex acts with him, charges state. A second informant told police Frandsen gives the boys drugs to make them feel "out of it," according to charges.
Prosecutors say Frandsen admitted post-Miranda that he does have child pornography on his computer and there is a file containing videos and photos of child porn involving a 3-year-old.
"He was charged with three different individuals but there are numerous photographs and information contained on his computer that were many more than that," said Salt Lake County District Attorney Lohra Miller.
Charges state the defendant also admitted to arranging a meeting with 3-year-old boys at his residence to have sex with them.
"We were surprised because we see him on a regular basis walking his dog and he's a very calm person and seems very polite," said neighbor Katya Hinson.
Frandsen was arrested and booked into Salt Lake County Jail on $1 million bail. He was charged with three counts of first-degree felony sodomy upon a child, 10 counts of second-degree felony sexual exploitation of a minor, distribution of or arranging to distribute a controlled substance, a second-degree felony, and three counts of possession or use of a controlled substance, a third-degree felony.
"The items that were recovered off his computer and his phone obviously led to the charges, but also gave us grave concern for the welfare of the children," Miller said.
In a statement, Frandsen told police he was planning to move to South America after the ordeal was over.
"If we have our way, he'll spend the rest of his life in prison," said Miller.
-----
Story compiled with contributions from Lana Groves and Sandra Yi.
×
Related links
Most recent Utah stories