Estimated read time: 2-3 minutes
This archived news story is available only for your personal, non-commercial use. Information in the story may be outdated or superseded by additional information. Reading or replaying the story in its archived form does not constitute a republication of the story.
Dina Freedman ReportingHalloween was a few days ago, but kids in West Point, Utah were still dressed up today. Sixth-graders today were learning about ancient history in a very creative way, proving that learning really can be fun.
Pythagoras: "I am Pythagoras. I am one of the greatest mathematicians of all time."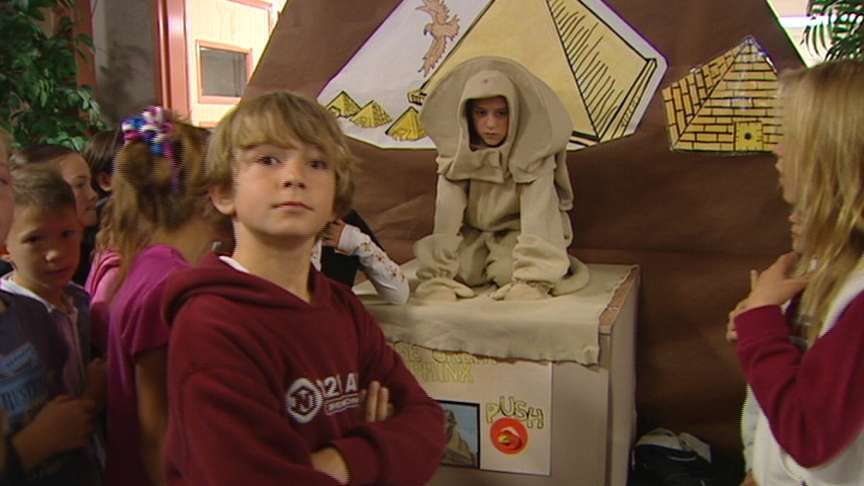 Ancient history came to life today at Lakeside Elementary in West Point. The kids dressed up as ancient figures from history as the culmination of their 6th grade project. It's not just the costumes, the idea is to replicate a wax museum. You press the button and the figures come to life.
Sphinx: "I am the biggest stone sculpture ever made by man."
Aphrodite: "With my powers I can compel love, give dazzling beauty, and create attractiveness."
Pam Martinez: "They have been working on this for about six weeks now. They've done an outline, they've done a research report, they created a character speech, then created their scenes and costumes, and they are now presenting it today."
They are having a good time while they learn, and the elaborate costumes show just how hard they have been working.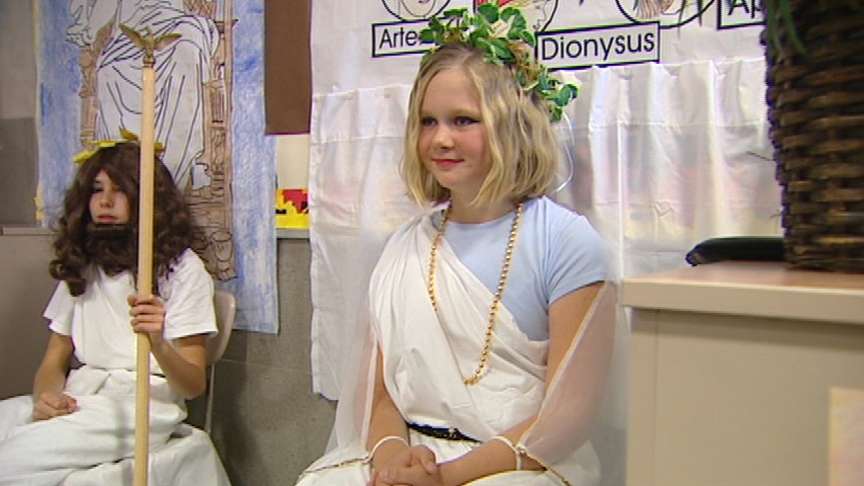 Emily Dixon , 6th Grader: "It's been a lot of work, but it's fun to do. I think it's really fun because you get to learn how other people think."
Brian Gill, 6th Grader: "Some of it was boring, but it got a little funner once we got further into it. We should know about history and what happened and stuff!"
The grades come from the extensive report they put together, and part of their final score is the presentation today which the whole school was allowed to visit and watch. They certainly aren't made of wax, but it definitely is a great way to learn about figures of the past.
×
Most recent Utah stories