Estimated read time: 3-4 minutes
This archived news story is available only for your personal, non-commercial use. Information in the story may be outdated or superseded by additional information. Reading or replaying the story in its archived form does not constitute a republication of the story.
CEDAR CITY -- An arrest report says a 26-year-old driver smoked marijuana heavily for several days before falling asleep at the wheel of a tour bus that crashed in Utah, killing three Japanese tourists and injuring 11 last month.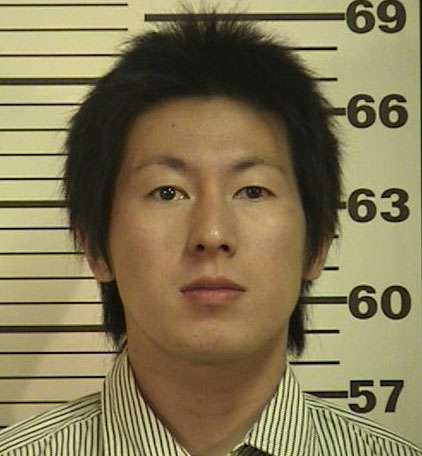 Yasushi Mikuni was charged Wednesday with 10 felony counts of negligent driving under the influence, and one misdemeanor charge of having marijuana residue in his system. He also faces a misdemeanor logbook violation and unsafe lane change charges.
Mikuni was the driver of the tour bus which crashed just north of Cedar City on Aug. 9. Killed were a married couple from Shinjuku, Junji Hoshino, 38, and Junko Hoshino, 40; and Hiroki Hayase, 20, of Osaka. Hayase's parents and 14-year-old sister were among the 11 other passengers injured.
Mikuni was arrested Monday in Cedar City after volunteering to travel from Las Vegas for an interview with investigators. That saved Utah prosecutors from having to issue an arrest warrant and extradite him from Nevada.
Mikuni was accompanied by his father and a brother, and they also visited the accident scene with troopers.
"It's pretty obvious he's feeling terrible about this," said Sgt. Ryan Bauer with the Utah Highway Patrol.
Troopers do not believe Mikuni was impaired from recently smoking marijuana, but the fact it was in his system is a crime. Utah law allows for DUI metabolite charges if blood tests show traces of a controlled substance in a driver's system, even if the driver was not impaired at the time.
"We found marijuana metabolite in his blood," Bauer said. "We actually found two different types. There was active THC in his blood and metabolite THC in his blood."
Troopers ultimately blame fatigue for the crash.
Mikuni told troopers he was tired when he picked up the tourists in Las Vegas and was consuming energy drinks and chewing caffeine gum.
"Our main reason why we believe this accident happened was Mr. Mikuni was fatigued. He had been driving too many hours and was fatigued and hadn't slept the night before," Bauer said. "He was falling asleep at the wheel and the van rolled in the median, causing the injuries and death."
In addition, the van was not licensed for interstate travel, only intrastate -- Mikuni should have never picked up the tourists in Las Vegas, as he was only legally allowed to drive in Utah.
No criminal charges have been filed against Canyon Transportation, the company that owns the van and employed Mikuni, but it faces a federal inquiry for operating across state lines without a license. It will also likely face several civil lawsuits.
Bob Kelleher, the Utah administrator for the Federal Motor Carrier Safety Administration, has said the bus company wasn't supposed to do business outside of Utah. It typically picked up passengers from Salt Lake City's airport for short rides to ski areas, he said.
It's unclear how many patients are still hospitalized in Utah, due to health privacy laws.
Mikuni remains in the Iron County Jail and has yet to post $50,000 bail.
-----
Story compiled with contributions from Sam Penrod and The Associated Press.
×
Related links
Related stories
Most recent Utah stories