Estimated read time: 2-3 minutes
This archived news story is available only for your personal, non-commercial use. Information in the story may be outdated or superseded by additional information. Reading or replaying the story in its archived form does not constitute a republication of the story.
SALT LAKE CITY -- Salt Lake County disaster responders used a big downtown event for a unique training session Saturday.
They were training on some new equipment -- the result of three and a half years of planning, funding, and now implementing. While the high-tech gadgets are cool, they could also prove key during a disaster when federal assistance is days away.
As thousands of spectators watched the tricks and flips of the Dew Tour, little did they know, they were being watched.
Disaster Communication specialists, who will be the primary responders in Salt Lake County during a major emergency, were training on a slew of new equipment, including portable surveillance cameras that have hours of battery life and can stream live video to a command vehicle.
That video can be shared with anyone, including federal relief organizations in Washington, D.C.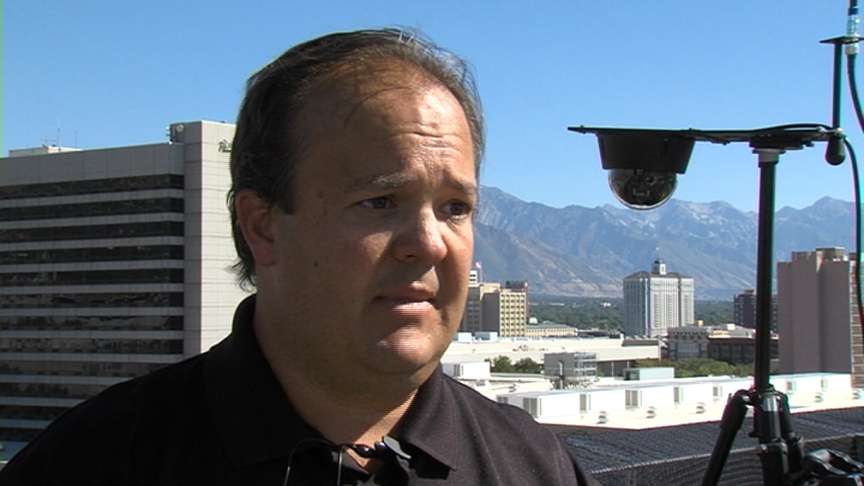 "A picture paints a thousand words, so if we can show them the impact, we can articulate in a more precise manner the resources we need sent our way," says Salt Lake City Fire Capt. Jeffery Clark, who also serves as an emergency communications coordinator.
They got the equipment in May and their first real chance to test it out was during the flooding in Murray. Crews set up the cameras on the banks of Cottonwood Creek and were able to send video of the banks eroding away.
Before that, team members say the only live pictures emergency operations centers were able to see came from the news media. This time, they picked what they wanted to see.
"We were recording bank sluffage and seeing how much of the bank we were losing," says Trevor Tallon, another emergency communications coordinator with Salt Lake City fire.
Multiple features and gadgets came with the equipment, including a Wi-Fi phone system that won't get jammed during an emergency as thousands try to use their cell phones.
It's all the result of grants for the Salt Lake Urban Area Security Initiative, amounting to about $1.2 million. But the lives it may save add up to far more than that.
Already these disaster specialists are applying for new grants to train more people on the equipment.
E-mail: sdallof@ksl.com
×
Photos
Related links
Related stories
Most recent Utah stories
More stories you may be interested in