Estimated read time: 2-3 minutes
This archived news story is available only for your personal, non-commercial use. Information in the story may be outdated or superseded by additional information. Reading or replaying the story in its archived form does not constitute a republication of the story.
Ed Yeates ReportingThose assigned to watch over exotic and endangered birds in the two national aviaries in this country are taking steps to protect their flocks should an avian pandemic hit.
Many of the birds at Tracy Aviary have bedded down for the night. Though they don't really know it, they can be rest assured their health will be monitored again when they wake at sunrise.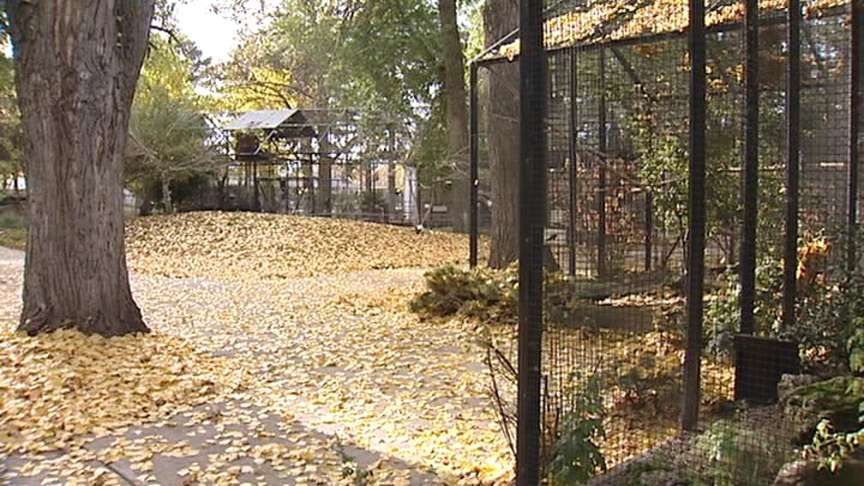 Humans are not the only ones that have to worry about getting sick. If a pandemic should hit, the folks at Tracy Aviary would do everything they can to protect the exotic birds. Whether the bird is not standing up the same way it did the day before, sitting down too much, not walking right, not eating right, and more.
Russell "Rusty" Rusin, Tracy Aviary Aviculturalist: "There are a lot of different subtleties we look for, and if we see them it's noted because the birds hide it so well."
The Pittsburgh Aviary is not bringing in any birds from anywhere right now. Tracy Aviary has not imported any for some time. No birds are coming from Asia. Pittsburgh plans to move all of its birds indoors in the event of a pandemic. Tracy Aviary does not have that luxury so will strengthen its guard even more, hoping for the best.
Rusty Rusin: "These guys are like my children so I worry about them and have their best interests at heart every day."
But again, we're talking IF. This current strain of the Avian Flu Virus - H5N1- though worrisome, is not yet a pandemic virus.
Dr. Dough Folland DVM, Staff Veternarian, Tracy Aviary: "Avian flu virus has been around for as long as we've been around, and so I would say right now, we definitely don't need to panic about it, but definitely need to be aware."
People visiting the Aviary need not worry, the birds are probably in better health than any of us.
×
Most recent Utah stories