Estimated read time: 2-3 minutes
This archived news story is available only for your personal, non-commercial use. Information in the story may be outdated or superseded by additional information. Reading or replaying the story in its archived form does not constitute a republication of the story.
Sam Penrod reportingThink you have the best costume this Halloween? Well,an American Fork family dressed up all of its property as well.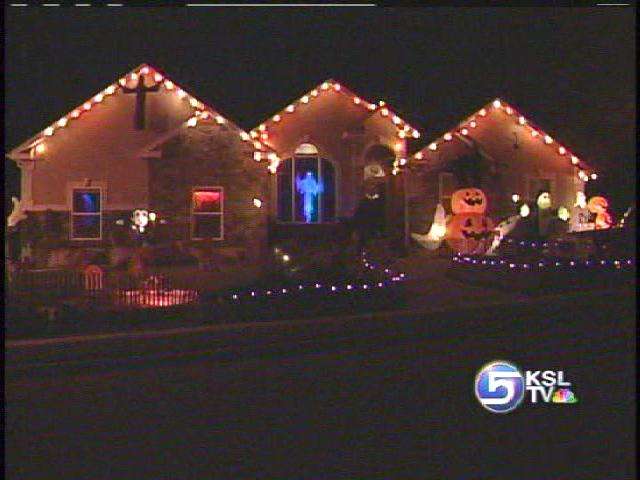 It's the spookiest house in the neighborhood, where as you will see, this family really-- and we mean really-- loves Halloween.
The Price Family: "I'm Mr. Incredible. I'm Elasta Girl. I'm Violent. I'm Dash and this is Jack-Jack."
Dale Price and his family are dressed up as the Incredibles.
But what is really incredible is their yard-- a small graveyard, two old hearses, ghosts, goblins and, well it's easier just to call it the Halloween house.
Dale Price, Halloween Fanatic: "I don't know why I do this. I've liked Halloween since I was a kid. It is just so much fun to see everyone come by."
It is a holiday that takes weeks to get ready for.
Dale Price, Halloween Fanatic: "I start bringing it out on September first. That's when I start getting everything out. I takes a long time. I am really never finished. Every year I have more props, more items."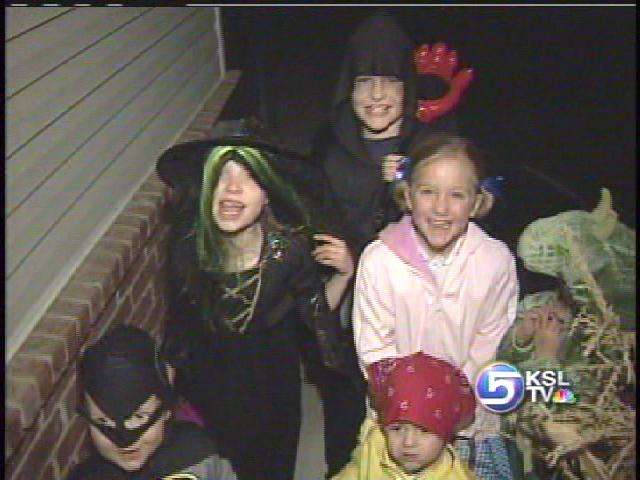 That's why the Prices seem to attract far more trick or treaters than anyone else on the street. All over tonight, kids-- and some big kids-- have spent the evening going door to door.
Even those who aren't old enough to say that, still know what they want.
"Candy. Candy."
Okay, so maybe Halloween is about more than just candy and costumes. That's why people like Dale Price say they go all out, so everyone can have some fun.
Dale Price, Halloween Fanatic: "That is exactly why we do it. We want to get a lot of people.. it's just fun. I don't put it up so I am the only one to see it. I put it up so everyone can enjoy it."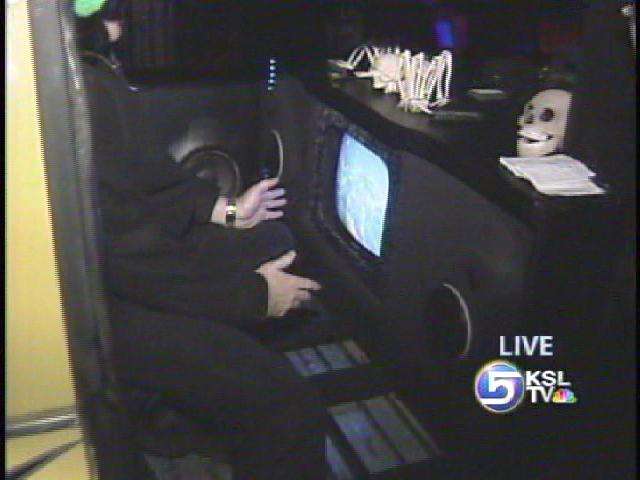 No one is ever in a hurry to get into the back of a hearse, but check this one out. First of all, there are back seats, that is a good sign-- and then a TV and VCR with a scary movie. Not a bad place to be, but only on Halloween night.
×
Most recent Utah stories