Estimated read time: 1-2 minutes
This archived news story is available only for your personal, non-commercial use. Information in the story may be outdated or superseded by additional information. Reading or replaying the story in its archived form does not constitute a republication of the story.
LOGAN, Utah (AP) -- A 12-day-old baby boy and his mother were among three killed in northern Utah's Sardine Canyon when two cars and a bicycle collided.
The accident happened just after 4:30 p.m. Friday on U.S. Highway 89/91 near the Cache and Box Elder county lines, said Utah Highway Patrol Sgt. Blaine Robbins.
Those killed include 12-day-old Norrison Deschner, his mother, 38-year-old Trudy Middleton and 37-year-old bicyclist Robert Bennett.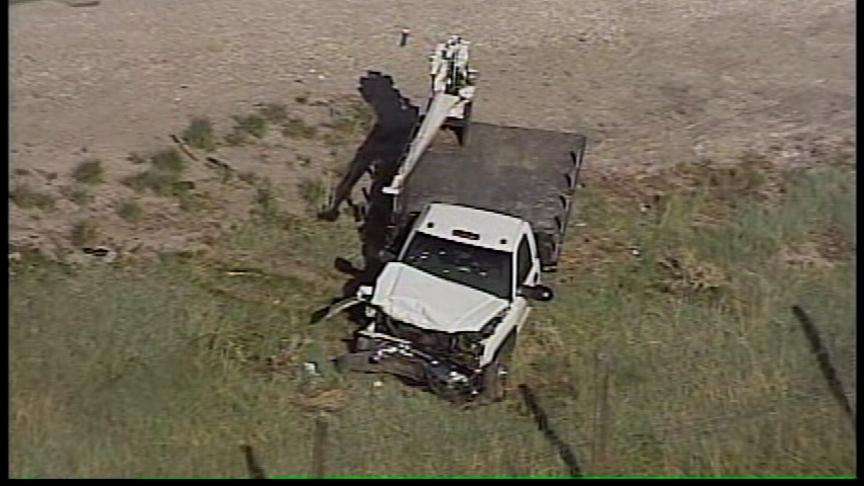 Witnesses said Bennett, of Brigham City, was riding his bike north when he made a U-turn across the highway and was struck by a northbound passenger car. The car then swerved into oncoming traffic and collided head on with a pickup truck.
Middleton, of West Valley City and her son were in the back seat of the passenger car. She and Bennett both died at the scene. The baby was taken to Primary Children's Medical Center by helicopter, where he later died.
Middleton's husband, Michael Middleton, 37, was taken to Logan Regional Hospital where he was treated and released, a hospital spokeswoman said Saturday.
The driver of the pick, which is owned by a casket maker and headstone delivery service, was not injured.
Robbins said the family was wearing seat belts.
(Copyright 2007 by The Associated Press. All Rights Reserved.)
×
Most recent Utah stories