Estimated read time: 1-2 minutes
This archived news story is available only for your personal, non-commercial use. Information in the story may be outdated or superseded by additional information. Reading or replaying the story in its archived form does not constitute a republication of the story.
TOOELE COUNTY -- When a Tooele County teenager lost a friend to a car accident, she wanted to do something about it. So the 17-year-old has been working on all summer to get drivers to buckle up.
At an assembly at Grantsville High School Wednesday afternoon, Ashlie Barton showed a video she made interviewing UHP troopers, survivors and families who have lost loved ones who were not buckled up when they were involved in car accidents.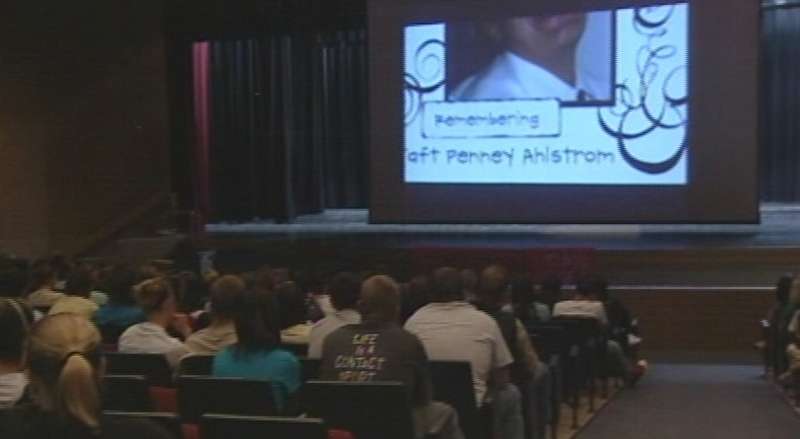 Ashlie hopes many more high schools will show this video.
"Safe highways is vital, it's something I would like to encourage," she said. "I don't like seeing people suffer and families suffer from traffic accidents."
Ashlie lost a family friend -- and has known other young people to die in car crashes -- because they weren't buckled up.
"It's pretty hard, seeing how they react," she said. "I was a little nervous to go in there and hit on such a touchy subject."
Ashlie debuted the video at her high school during an assembly and invited Utah Highway Patrol troopers to come.
"In Utah, one in two young drivers killed were not buckled up at the time of the crash," the troopers told students.
Ashlie hopes her video changes that. With all the hard work she's put into it, she has earned the Girl Scout Gold Award.
"This is a very prestigious award," said Ashley Bunk with the Girl Scouts of Utah. "Only 5 to 6 percent of Girl Scouts nationally earn this award."
Ashlie will receive the award this spring and hopes her video will remind people to not drive drowsy, not to text and drive, and to pay attention to the road.
The video will also be distributed to local driver education schools and other programs.
E-mail: abutterfield@ksl.com
×