Estimated read time: 4-5 minutes
This archived news story is available only for your personal, non-commercial use. Information in the story may be outdated or superseded by additional information. Reading or replaying the story in its archived form does not constitute a republication of the story.
Dina Freedman & Ed Yeates Reporting If you have cut down on driving around town because of gas prices, here's another good reason: air quality. Today was our first yellow action day of the season.
It's been so warm already that we're dealing with bad air. Usually we get yellow days in June, so to have problems in mid May is a double whammy with pollen and Ozone together. The haze has been getting thicker and that means more nasty stuff is in the air and that goes into your body.
This winter, we saw numerous yellow and red alert days and now as we get into summertime we're going to be seeing them again.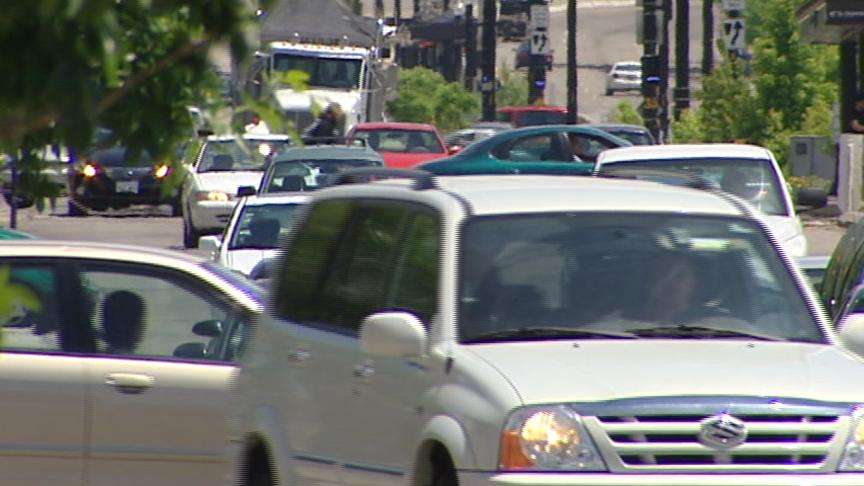 Donna Spangler with the Dept. of Environmental Quality says, "What's in the air is ozone. That's what you have to watch out for, and ozone is formed when heat and sunlight interact with vehicle exhaust."
Even with gas prices so high there are still a lot of cars on the road. If you left your car at home for one day a week, you could cut out a quarter-pound of pollution in the air. If everyone along the Wasatch Front did that, it would add up to 125 tons!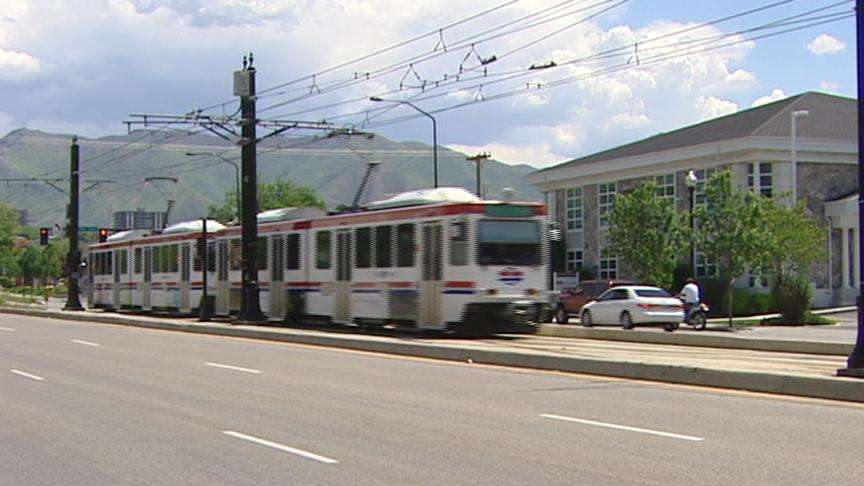 The big difference is between wintertime bad air and summertime bad air is the addition of pollen. We've got pollution in both seasons, but if you've got summertime allergies, it makes breathing in everything that much worse.
Marita Tyrolt with Red Butte Garden says, "Right now what's in the air is pollen from oaks and from grasses. And the grasses are going to be in the air for the next couple of months; basically and at that point it will change places with weeds."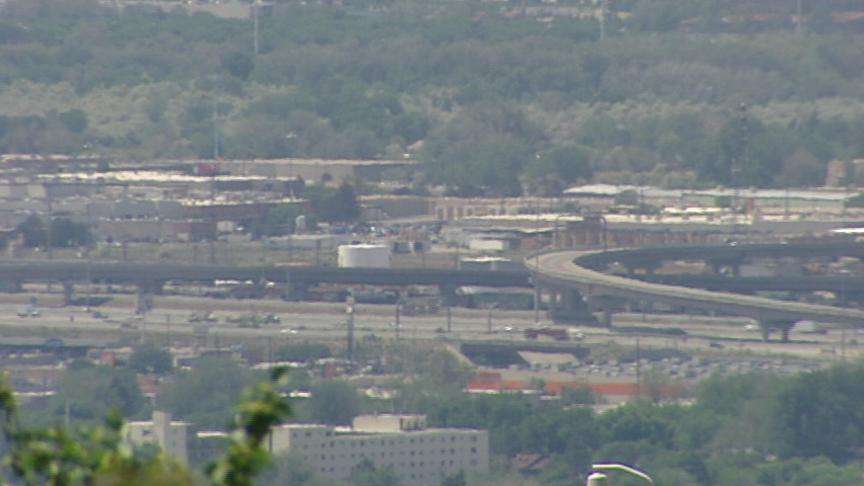 In the wintertime air we have particulate matter, tiny pieces made of soot and ash, even though there might less burning in the spring, there's still some there from industrial sources. "It's these tiny particles that actually get lodged in your lungs and make it difficult to breathe," Spangler says. "It's difficult to actually expel and so the health impact of that is actually heart disease."
Summertime ozone is hard on everyone--it burns your lungs and prolonged exposure can cause lung damage. We hear about bad air quality every summer, but it really doesn't take much to make some small changes. You can take routes to work where you avoid traffic and don't have to idle the car so much or mow your lawn in the evening or morning, and that's when you should fill up your car too.
Victims of asthma say a mixture of pollen, dust, dirt and just plain bad air along the Wasatch Front have become a witches brew for their pulmonary problems. What use to be seasonal is rapidly becoming a year long battle.
Researchers say the days are few and far between now when we can look out across the valleys of the Wasatch Front and call the air pristine.
If you have asthma, like Kathy Woodcox and her daughter Heather, you don't need an expert to paint the cloudy picture. "I have more frequent attacks than I normally do. And some of them have been more intense. The pain and the shortness of breath is more pronounced," says Kathy.
Nature dishes out some of it. But then so do we. Lots of dust was kicked up from the Beck Street gravel pits. Warming temperatures brought on tree and grass pollen early again this year; and then there are the seasonal inversions that trap the real serious stuff.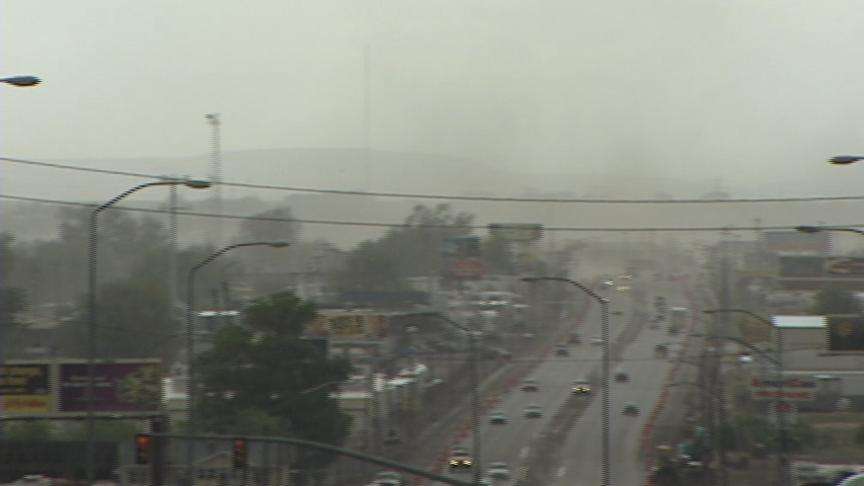 Bad air days are crossing our paths more often now. "The past few years in the spring, we've been able to keep our windows open in our house. This year, we had to close everything up and turn on the central air because, even just the stuff coming into the house was difficult for us to tolerate," Kathy explains.
Dr. Duane Harris with the Intermountain Allegery and Asthma Clinic says, "I hear sometimes from patients who move from rural areas to Salt Lake that their asthma gets much worse when they move here. And in those cases, I think it's got to be the air quality."
Asthma Patient Heather Woodcox says, "My chest just felt really tight and when I coughed, it hurt."
Folks like Heather and Kathy say they used to get a reprieve, but not anymore. "I've lived in Wyoming, Michigan and Colorado and the second year I lived in Utah, my asthma probably tripled in severity," Kathy says.
Incidentally, today's air quality is listed as a yellow action day for ozone pollution, which is the earliest in the year this warning has ever has been issued by the state.
For more tips on the small things we can all do to help reduce pollution or for more information, follow the links found at the right of your screen.
×
Related links
Most recent Utah stories