Estimated read time: 2-3 minutes
This archived news story is available only for your personal, non-commercial use. Information in the story may be outdated or superseded by additional information. Reading or replaying the story in its archived form does not constitute a republication of the story.
Sandra Yi ReportingTwo teens hit by cars in two days. One in a crosswalk, the other wasn't. Now authorities have a message for both motorists and pedestrians.
The latest accident happened this morning in Kearns. The girl is in critical condition in the hospital. It has authorities again warning motorists and pedestrians to watch for each other. But with daylight savings, it isn't always easy.
It was still dark this morning when a 15-year old girl was trying to cross 5400 S at about 5300 W. She made it across two lanes of traffic before she was hit by a car that was going west. Authorities say the teen was on her way to Thomas Jefferson Middle School. She was not in a crosswalk, and the driver just didn't see her.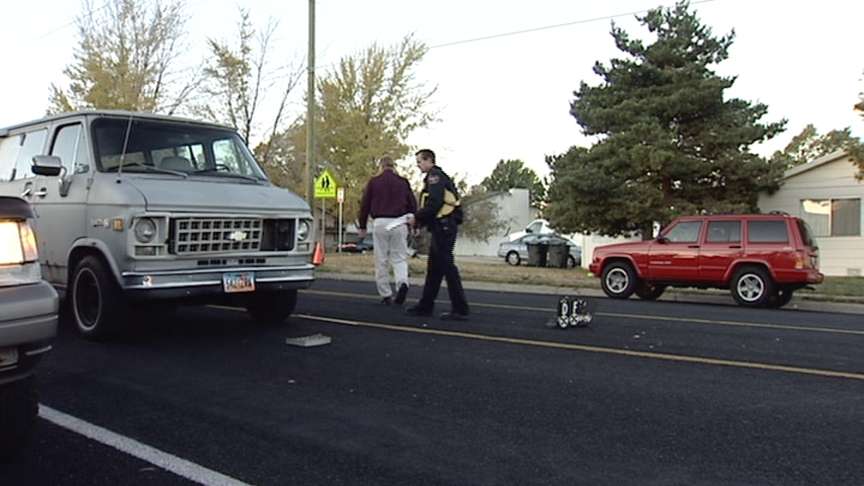 Paul Jaroscak: "The lighting conditions, it was dark this morning when this occurred. The young girl was wearing dark clothing. That's not necessarily a factor, but when we have traffic coming from both directions, those lights can wash out whatever is in between it, and makes it difficult for the drivers to see."
When school got out this afternoon we saw several kids crossing the busy street without a crosswalk. People who live and work there say they see it all the time. One reason is the nearest crosswalks in both directions are about a mile away. Also, the sidewalk ends, forcing pedestrians to cross the street.
It was a similar situation yesterday in West Valley when a 14-year old girl on her way to school was hit by a van. The teen was in a crosswalk, but again, the driver just didn't see her.
Authorities say that accident is a reminder that just because you're in a crosswalk doesn't mean you're safe. Not only should you look both ways, but make eye contact with the motorists.
UDOT says they'll be looking at the area and circumstances of the crash.
×
Related links
Most recent Utah stories