Estimated read time: 2-3 minutes
This archived news story is available only for your personal, non-commercial use. Information in the story may be outdated or superseded by additional information. Reading or replaying the story in its archived form does not constitute a republication of the story.
WEST VALLEY CITY -- Her son is charged with murder, and now she's speaking out in his defense.
Guadalupe Hernandez's 16-year-old son, Jonatan Bustos, is charged as an adult in the stabbing death of another teen.
---
[Jonatan] said that he just wanted to scare them, that he wanted to be able to get away and he was fighting for his own self-defense.
–Guadalupe Hernandez, Jonatan Bustos' mother
---
"This is something that never would have happened if he hadn't felt threatened, if he hadn't feared for his life," Hernandez said with the help of a translator.
Hernandez did not want to show her face on camera in an effort to protect her family. Her son is accused in the stabbing death of a classmate at Hunter High School.
"He was a good kid. He's one of those kids that came straight home from school, he went to church, he was involved in after-school programs and sports," she said.
Prosecutors say on Monday, Bustos and the victim, 15-year old Tayler Pankow, were arguing in the parking lot of a Family Dollar store in West Valley over a stolen iPod.
The fight got physical, and prosecutors say Bustos pulled a knife and stabbed Pankow twice -- once in his heart.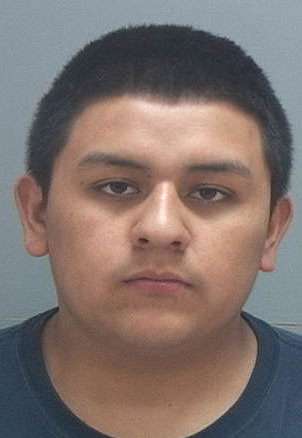 Charging documents allege that three days before, Bustos had a confrontation with Pankow and decided to carry a knife for protection.
Hernandez says her son was scared. A week before the stabbing, she said a group of teens -- including Pankow -- began harassing him, accusing him of stealing an iPod.
She says they would follow and push him, even showing up to their home and banging on their windows. She says on Monday, another teen brandished a gun and threatened her son.
Hernandez says the bullying is what was happening in the parking lot of the Family Dollar store.
Moments before the stabbing, Hernandez said her son called police, but the bullying didn't stop.
"At that point, he took out the knife," Hernandez said. "He said that he just wanted to scare them, that he wanted to be able to get away and he was fighting for his own self-defense."
Hernandez says a woman who watches her kids had a chance to talk to Bustos right after the stabbing.
"She had talked to him briefly right after it happened and he said, 'I defended myself, I defended myself. They attacked me first. It was all in self defense,'" she said.
Hernandez believes her son and is sorry for what happened.
The translator said, "She feels terribly for the other family and wishes it never happened and it hadn't come to this."
Hernandez says she feels confused and alone because no one has been giving her information about her son's arrest.
Bustos was booked into the Salt Lake County Jail. He will make his first court appearance on Tuesday.
E-mail: syi@ksl.com
×
Related stories
Most recent Utah stories