Estimated read time: 2-3 minutes
This archived news story is available only for your personal, non-commercial use. Information in the story may be outdated or superseded by additional information. Reading or replaying the story in its archived form does not constitute a republication of the story.
PROVO -- Fighting hunger in our communities is an ongoing challenge in these tough economic times. Many families could really use a shopping spree at the grocery store right now.
Thankfully, Community Action Services and Food Bank in Provo was able to use a major donation to go on 20 shopping sprees at local grocers to help feed hungry families.
The food bank in Provo is filling out a $12,000 grocery list, all thanks to a donation from the Provo Pepsi Cola distributor and matching money from Associated Food Stores across Utah Valley.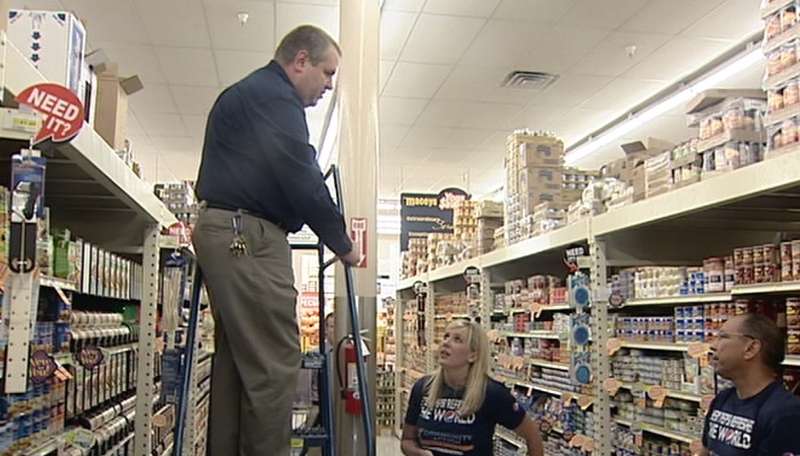 "It's been huge," said Erica Hone with Community Action Services and Food Bank. "We were so excited about it."
A shopping spree that took place Friday afternoon at Maceys is the 19th out of 20 trips at various stores.
"It's something we don't normally get," Hone said.
This food will enable the food bank to stock up for a weekend food program for low-income elementary school children and a food box program for seniors in need.
"We've had a lot of what we would consider middle-income families that have been laid off from their jobs and don't know where else to turn," Hone said.
Currently, the food bank in Provo serves 120 families each day -- up from 70 just three years ago.
"Just a couple years ago, or just last year, they were donating to food drives. Now they're the ones in need," Hone said.
All of this food is especially important during the summer, when contributions drop off. They're not as strong as they are during the holidays.
Pepsi Franchise Manager Leonard Hernandez said, "It's always fun doing stuff like this, and especially doing it for this cause even makes it more fun."
Maceys and other Associated Food Stores also collected food and donations from generous customers.
Steve Bitter with the Provo Maceys said, "I know the economy's tough right now, and that there's a lot of people in need right now, and it's just great to see people step up and be able to generate that much money."
The shopping crew finished off its last spree Friday afternoon. The Provo food bank also brought in 100,000 pounds of food this summer in community drives.
E-mail: jboal@ksl.com
×
Related links